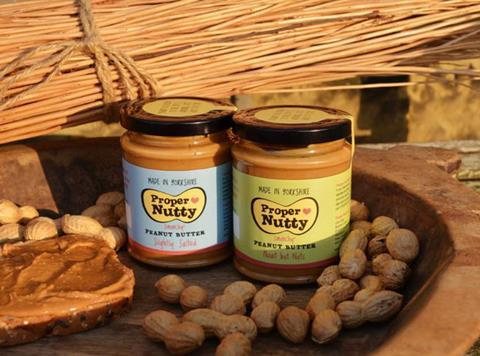 Two artisan peanut butter brands are ramping up their presence with supermarket listings.

Yorkshire artisan peanut butter brand Proper Nutty is rolling into 51 Morrisons stores in the north of England now, while Pip & Nut is going into Sainsbury's stores across the UK from 13 November.

The Sainsbury's rollout follows Pip & Nut securing listings in M&S, Ocado and Fortnum & Mason since the start of the year. In addition to the three-strong line-up, Sainsbury's will also be carrying exclusive new flavour Honey Cinnamon Cashew Butter.

"The launch takes us one step closer to our aim of becoming a household favourite," said founder Pip Murray. "We want to make people think differently about nut butter."

Morrisons is the first supermarket listing for Proper Nutty, which launched last year and is produced at a factory in West Yorkshire. The supplier's Nowt but Nuts jar contains 100% peanuts, while the Slightly Salted variant has 0.5% natural sea salt added.

"We feel that we have produced a truly different peanut butter, slowly batch roasted and then carefully ground to our unique texture," said co-founder Stuart Franklin.