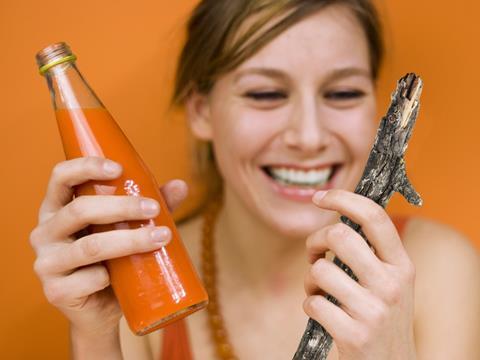 It's carrot or stick time for juices & smoothies. As suppliers try to cut sugar intake by dangling a carrot in front of our noses (literally, almost; they're now putting carrot and other veg in their juices), calls are growing for the government to strike with its regulatory stick.
Sales (down 5% in value and 5.2% in volume, according to Kantar Worldpanel, 52 w/e 7 December) have already been clobbered by press reports prompted by obesity tsar Susan Jebb's calls for a juice tax and mounting demands throughout 2014 for their removal from the government's 5 a day list.
So can 'healthy' fruit and veg juice blends, now touted by all the sector's major players, help silence the health lobbyists and return juices & smoothies to growth? And are the sector's ills all down to sugar anyway?