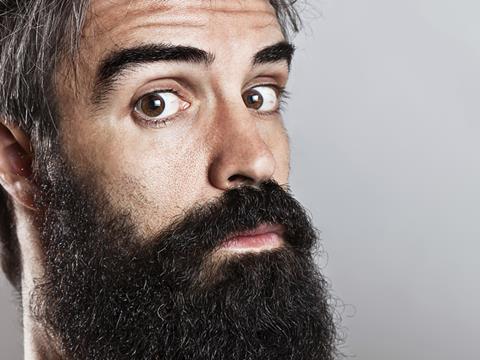 Harry Styles, Graham Norton, David Beckham, even Prince William… the trend for facial hair continues, with a host of celebrities having experimented with whiskers (some more successfully than others).

We're not talking designer stubble here. Bristling beards and moustaches are the look of choice for many British men, 45% of whom now sport some kind of facial hair, according to a poll for The Grocer by Him! Research & Consulting. Perhaps not surprisingly, 72% of men with facial hair say they buy razors less frequently since cultivating their whiskers.

So how is this affecting the male grooming market? With the vogue for beards showing no signs of waning, is it time for players to go in pursuit of the hirsute? And what other factors are at play in the market?