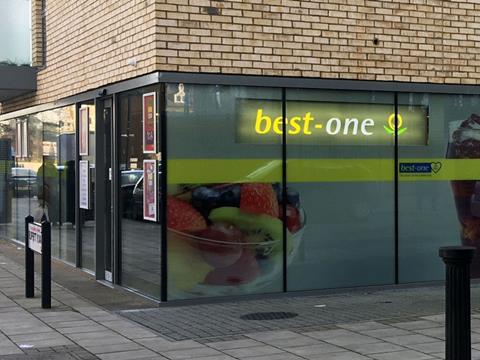 Best-one has recruited 125 stores within the first four months of 2018, with a further 1,000 retailers signalling their interest in joining the symbol group.

Recruitment has accelerated following the collapse of P&H in November.

Retailers across every part of the UK have signed up to Best-one, sales of which are up 19.6% year on year.

"The response we have had from retailers has been nothing short of sensational. The collapse of P&H was obviously the catalyst but this year we have seen unprecedented interest in the group from many other symbols and unaffiliated retailers as they look to grow their businesses and take them to the next level," said Bestway sales director Tony Holmes.

"There is a genuine appetite from retailers to join and real momentum behind Best-one as retailers become more aware of the offer and the benefits it can bring to their stores. Basically, they are seeing Best-one as a better alternative to what they currently have. Our investment in chilled, fresh and own label has helped immensely. Likewise, retailers appreciate the support we have placed behind their stores in terms of feet on the street, knowing that they are getting that personal touch and industry experience to help them develop their stores."

In March, Bestway said it had signed up 60 ex-Costcutter and Mace stores to Best-one in February following a major recruitment drive.

In its most recent results, Bestway Group posted an 8.5% rise in pre-tax profits to £448.4m for the year ending 30 June 2017.

Revenue across the wholesale business fell by 2% from the same period last year to £2.13bn, reflecting a fall in tobacco sales characteristic of the rest of the sector. Meanwhile, pre-tax profits rose by 116% to £42.7m, including £13.4m in exceptional items from disposing of non-strategic investment properties.