Going further: the secret of Home Bargains' success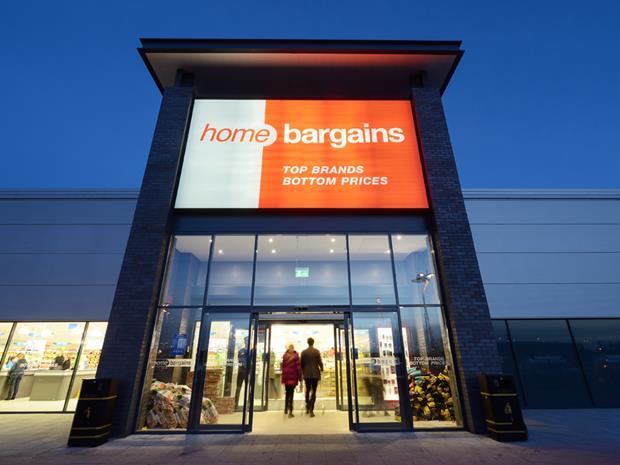 TJ Morris's Home Bargains boasts that it was recently ranked sixth in the Which? list of top 100 stores in the UK; tied with Apple Stores. Yes, you read that right. It has over 400 outlets and is talking publicly about 800. It is a serious player in grocery, especially in ambient food and personal care. While relatively low-profile in our industry, ignore it at your peril.

So what can we learn from it? First, find markets worth disrupting, and customers will find you. This week, one of the highest-profile promotional displays I saw in Home Bargains was for whey protein powder. 'OK,' I thought, 'this is a growth category but it is still low penetration. Surely it wouldn't be a promotion to lead with.' But then I thought some more. We are living in a social media age. There's a big group of consumers scouring deals in the market (HotUKDeals has two million Facebook friends). A few of these savvy shoppers who happen to also be fitness freaks, start to realise what Home Bargains offers in protein powders. They get talking at the gym or on Instagram. Before you know it, lots of muscled people are turning up at Home Bargains (and buying other stuff while they are there). OK, not millions of people, but enough to make it worthwhile for TJ Morris because, even with a discount, the products are still high ticket.
Second, go one or two steps beyond. It's a trade-off, isn't it? You either get the low prices or you get the customer experience? Well, not really. Yes, Home Bargains offers great prices. But it also offers clean, tidy stores, with decent space, lighting and ambience. Customer service is a priority. Its mantra? 'We combine the prices of a discount retailer with well-designed quality stores and fresh, friendly service.' And most of the time, it delivers on this. We live in very competitive times. To win, you have to think about what consumers value AND then add some - take it a step beyond.

Thirdly, hammer the message home. Home Bargains doesn't sit back and take its value reputation for granted. It keeps on reminding the customer. Star Buys (offers) signalled loud and clear. Prevalent use of rsp comparisons to let its value shine (and not just on deals). The store name itself. You'd have to be an idiot not to get what it is about.

Home Bargains, B&M and Poundland taken as a group are big and getting bigger. In many categories, it's very important to properly factor them in to your strategic thinking. If it ever made sense for salespeople to think of them as a place to sell some volume on a marginal cost model, with the volume magically unconnected to volume sold in 'normal' accounts, then that time is long gone. Suppliers need to think out their strategy and can learn from their success.

Jeremy Garlick is a partner at Insight Traction