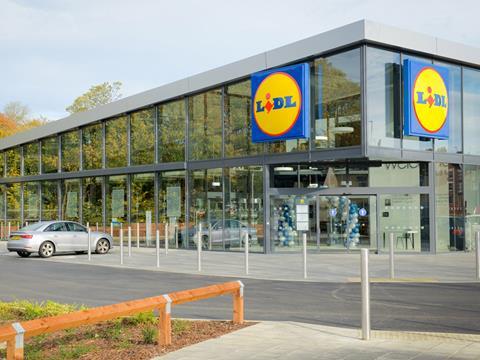 Lidl is being targeted with 'jackboots' rhetoric over its refusal to recognise union GMB.
GMB is holding a protest outside the discounter's Cardiff store on 19 September that will see two demonstrators wear legal gowns, wigs and jackboots, while waving the slogan 'Lidl, get your jackboots off GMB members rights'.
It is set to be the first in a series of national protests designed to draw attention to the long-running battle between Lidl and GMB over the right to represent the discounter's warehouse employees. In July, independent tribunal the Central Arbitration Committee ruled GMB should be able to act as the union for its 220 workers at Lidl's Bridgend distribution centre, but Lidl quickly mounted an appeal against the decision.
"The strategy is designed to disregard the law in the UK as well as delay dealing with matters that GMB members wish to raise with the company," said GMB.
"Promoting value for consumers must not be at the expense of workers' rights and decent labour standards," added the union's regional secretary John Phillips. "Lidl's no-frills approach must not mean poor treatment of workers."
If GMB wins its fight against Lidl, it could open up the way for it to represent employees in all nine of the discounter's regional distribution centres, including the three due to open in the future. Each centre employs 150 to 200 selection operatives at a starting salary of £8.25 an hour.
Lidl did not comment on the nature of GMB's protests, but said its employees had a "high level of internal support" and were "among the best paid in the industry", having been the first British supermarket to adopt the living wage.
"We maintain the belief that our employees are fairly represented within the business, without having to engage with unions and creating a fragmented workforce," a spokeswoman said. "Our commitment to fairness across our entire workforce forms a central part of our core values, and we are dedicated to nurturing a collaborative environment that is based on open and direct lines of communication."