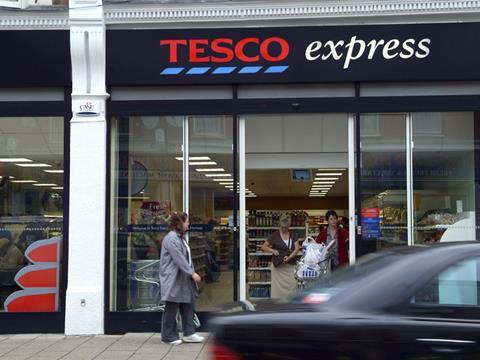 Tesco's Hinckley distribution centre suffered severe disruption last month as it trialed a new distribution strategy for its Express stores, The Grocer has learned.

A supplier, who asked not to be named, claimed the 'Better Fresh Express' trial at Hinckley led to a "meltdown" at the depot for several days, bringing operations to "a standstill" and meaning it could not receive, process or deliver stock to stores.

The trial aimed to improve fresh food availability at Express stores by clearly separating out delivery orders between Express stores and supermarkets, and introducing earlier delivery times, said the source. The new strategy involved "suppliers picking up the extra cost," he claimed.

A briefing note sent by Tesco to suppliers, seen by The Grocer, said the changes would see stock delivered to Express stores up to 12 hours earlier, "ready for the following day's trade", and would simplify the ordering process. "As a result we have seen the late evening and the morning offer to our customers improve, which is critical in our on-the-move Express stores," it added.

But the supplier warned it would also have a "significant impact" on the supply chain. "By divorcing the Express store volume, and placing a second order you are adding more pallets," said the source. "You can only get 26 pallets on a vehicle, so additional road miles are driven into the operation, which means more cost and a less efficient order picking process, and 80% of total chilled volume is picked, again adding time and cost and ultimately making it more challenging to deliver on time."

It is understood Tesco is planning to roll out the strategy at its Dagenham depot next.

A Tesco spokeswoman declined to comment on whether the new delivery model created operational difficulties, but conceded it did highlight some unrelated issues, which were now resolved.

She added that Tesco would analyse feedback from stores and suppliers before extending the strategy, stating that the "availability of fresh food really matters to" its customers.

The new model at stores near the Hinckley distribution centre "improved availability at key times of day", she claimed, while responses from customers had "been really positive".