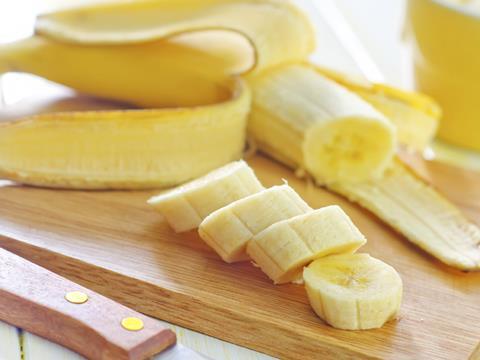 The drama surrounding the failed merger of Chiquita and Fyffes has meant there have been lots of headlines about bananas recently - and plenty of speculation about what impact a major banana merger could have on retail prices.

The merger talks have since moved on to a proposed deal between Chiquita and Brazil's Grupo Cutrale, and as the market waits for the impact of this to become clearer, banana prices in the major UK supermarkets remain on a firm downward trend, helped by the latest round in the supermarket price war and increasingly frantic price-matching between retailers.

With Sainsbury's and Waitrose cutting their prices at the beginning of October, all the big four and Waitrose now sell 1kg of loose bananas for 68p - this time a year ago, the average across the supermarkets was 72.5p [BrandView.com].

The per kg price for loose bananas is the key, strategically important price the trade tends to focus on, but prices on other banana SKUs have also been falling. Fresh bananas (of various descriptions and in a range of pack sizes) in the big four and Waitrose are down from an average unit price of £1.13 a year ago to £1.08 today - a 4% drop.

Slightly bucking this trend are organic bananas - a five or six-pack (depending on the retailer) of the fruit now costs an average of £1.46, up 4p from £1.42 a year ago.

Bananas are not the only exotic fruits to have become cheaper over the past 12 months. The average price of a single large pineapple in Asda, Tesco, Sainsbury's and Waitrose has fallen by 51p, from £2 a year ago to £1.49 now, with Asda selling the fruit for just £1.25.

A medium pineapple is down from £1 a piece to 87p across the big four, with Asda and Morrisons cutting their price to a respective 69p and 79p over the past year. Across the entire fresh pineapple category, average prices on all SKUs have fallen from £1.68 per unit to £1.41 -a drop of 16%.

Pomegranate prices have also fallen - a year ago, one loose pomegranate cost an average of £1.20 in the mults; today, that has come down to 96p, with Morrisons selling the fruit for just 49p a pop now. Sainsbury's has cut its price from £1.50 to £1 over the past year.

Meanwhile, average mango prices have eased only slightly, falling by 5% over the past year from £2.30 to £2.17 per unit. A twin-pack has stayed stable at £2.50 across most retailers.

By contrast, the average price for kiwifruit has moved up slightly - from 32p to 34p for a single loose fruit. This average hides significant variation between retailers, however. Asda has cut its price from 30p to 24p over the past year, while Sainsbury's and Waitrose have both put up their price from 33p to 40p during the same period.

Across all fresh fruit categories in the mults, average per-unit prices are down 10% year on year, from £2.06 to £1.86.