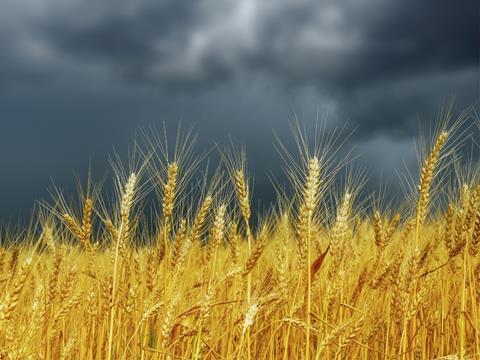 Agricultural commodity prices have recently been more stable - but that is not to say we are back to "normal" levels of price volatility, economists have warned.

In an analysis published as part of the latest FAO Food Outlook, economists Friederike Greb and Adam Prakash analysed price volatility of key commodities based on various indices and using different methodologies. Using wheat as their main case study, they found prices had overall been less volatile since 2012, following a period of extreme volatility between 2006/7 and 2011/12.

But they added volatility and its drivers remained poorly understood, and caution was advised when making predictions. "On the basis of these preliminary findings, it is difficult to judiciously claim a reversal to the more "normal" pre-2006 regime," they said. "Change points … are estimated in retrospect and do not have any forbearance on tomorrow's volatility."

The warning comes as the FAO's latest forecast suggests food prices continue to fall around the world, driven by ample supplies and a strong US dollar. "Against this backdrop, the world food import bill is forecast to reach a five-year low in 2015," it said.

On wheat in particular, the FAO said supplies were abundant and demand for feed wheat was "less buoyant", making it likely market conditions would be "fairly stable" in the new season. Global meat prices were expected to fall further, driven by reduced demand and increased production. "The FAO Meat Price Index in the first four months of 2015 was well below 2014, with the decline affecting all categories of meat," it said.

On dairy, meanwhile, the FAO pointed out dairy prices had stabilised so far in 2015, with prices now at "relatively low" levels. "Milk production continues to increase steadily in many countries," it added.