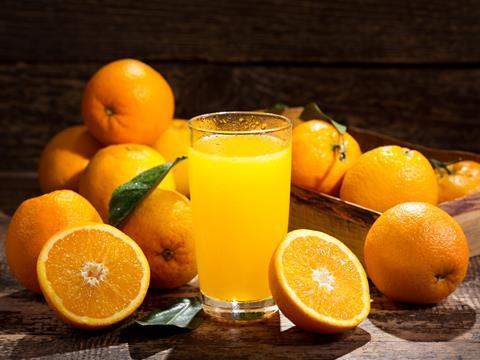 The Atlantic hurricanes bombarding southern US states and the Caribbean have severely damaged Florida's juicing orange harvest, sparking a sharp rise in the global price of orange juice concentrate.

Hurricane Irma hit Florida last week and laid waste to a considerable amount of juicing oranges being readied for harvest.

This led the worldwide price of frozen concentrated orange juice to jump 11% from the beginning of the month, up from 136.5 US cents per pound to 150.5 cents by 18 September [Intercontinental Exchange].

Early estimates by market intelligence provider Treatt put the proportion of damage to the total Florida crop between as little as 30% and as much as 80%.

"We anticipate the crop now being somewhere in the neighbourhood of 40 to 55 million boxes, a huge decrease from last season's 68.7 million boxes," Treatt reports.

The crop had earlier been expected to increase for the first time in five years.

Florida is a "very important player" in the global orange juice concentrate market, says Mintec analyst Jara Zicha. However, European grocery suppliers largely depend on Brazil for their concentrate, with Costa Rica and Mexico being the other main sources.

Local prices for Brazilian concentrate have so far remained unaffected by Florida's misfortunes, Zicha says, but "they might take a few weeks to go up" as US suppliers look beyond their own country to fill the Florida shortfall. Increased demand for Brazilian produce will in turn have an impact on the global price of frozen concentrated orange juice, he adds.

An even further price hike for orange juice could be likely given Mexico has been affected not only by Hurricane Katia, but also this week's earthquake measuring 7.1 on the Richter scale.