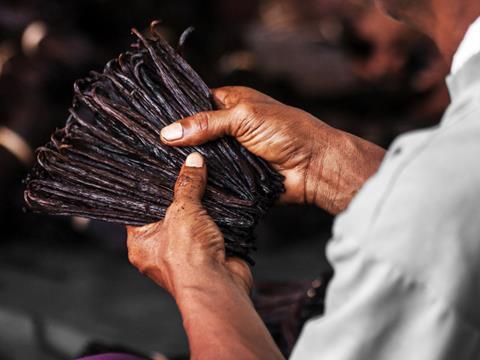 Supply of Madagascan vanilla has slowed to such an extent that some ice cream makers are now switching to synthetic alternatives.

As revealed in The Grocer earlier this year, prices for the commodity have soared since Cyclone Enawo hit Madagascar in March, where it destroyed plantations and significantly reduced this year's yield.

The average price of Madagascan vanilla reached $753/kg (£588) on 9 August [Mintec], a 42% increase on the price at the start of May, and 110% higher than the corresponding week last August.
The cyclone exacerbated poor yields going back to 2014, says Harry Rao of importer and supplier Vanilla Mart. "I was paying £47/kg in 2014 and I'm now paying £415/kg. The problem is that none of the other producing countries have increased their production levels."
The situation is "getting worse" as Madagascan authorities delay exports to preserve supplies, he adds. "We've had some supply come through but it has taken much longer to get to us as the Madagascan government has been restricting the amount of vanilla that can leave the country – at least until the next crop starts becoming available in October."
Yield quality is still poor as many producers harvested early to capitalise on tight supplies using a 'quick curing' method, says Mintec analyst Jara Zicha. Madagascar accounts for more than 70% of global vanilla production, according to Mintec, and the shortages mean ice cream makers are now having to consider other avenues as supply shortages start to bite.
"We've been affected by gigantic increases, and it has affected margins to such an extent we are reviewing whether to pull our vanilla flavour," says Jacopo Cordero di Vonzo, co-founder and CEO of Remeo Gelato.
"We sell our vanilla flavour in Ocado. It's an important flavour, but we are assessing what to do. I know that some manufacturers are now having to switch to synthetic vanilla. However, we wouldn't make that change as we sell on the fact we use Madagascan vanilla, it's a premium product," di Vonzo adds.
"We've had to bite the bullet and accept the price rises but have been lucky as we do have some stock in reserve," says Oscar Jedras, production manager for ice cream manufacturer Northern Bloc. "But if shortages continue we may have to review prices. Because of our commitment to quality we don't use flavour drops, we have to use natural vanilla paste."