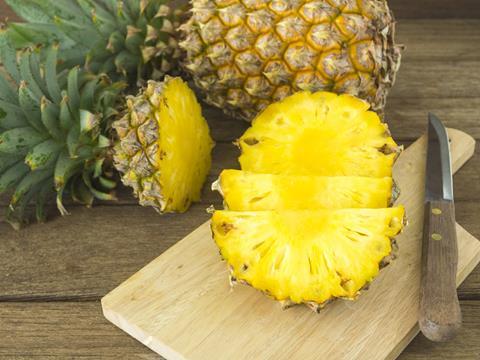 In this week's issue of The Grocer, food crime specialist Chris Elliott warns that processed pineapple products are increasingly vulnerable to fraud, with criminals diluting or marring supplies.

His concerns stem from the current shortage of supplies caused by substandard yields in Thailand, the world's main market for pineapples used in processing for juice drinks and canned fruit, where severe weather has caused smaller harvests and tightening prices for around three years.

In June 2015, prices rose 70% year on year as the result of problems that began when heavy rains destroyed about half the crop due to be harvested this year. Supplies were further reduced by disheartened farmers switching from pineapples to hardier crops.

El Niño has been blamed for a repeat of unsuitable weather conditions in 2016, which has so far seen 61,000 tonnes of Thai pineapples available for export from January to July - a fall of 22% compared with the same period two years ago. "The next harvest is not expected to be high enough to fulfil demand because weather has been extremely hot and dry," says Mintec analyst Jara Zicha. Rainfall was unseasonably low during monsoon season.

But the problems caused by El Niño have not been limited to Thailand. The climate cycle has also caused unseasonably wet weather in Costa Rica, the leading producer of quality pineapples for the fresh sector, where fewer plantings were carried out last year.

Fruit & veg supplier Reynolds has been forced to handle larger and smaller than usual pineapples to accommodate the marketplace shortage - "which is not something we do all that frequently" says head of marketing Andy Weir. He expects lower volumes for the rest of this year as crops begin to be harvested.