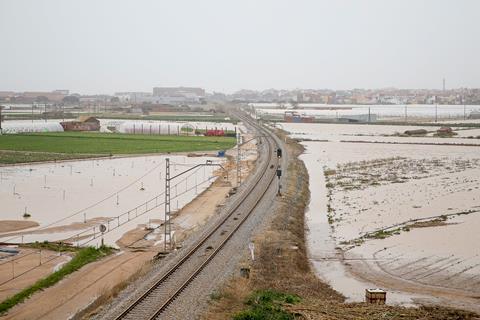 The wholesale price of lettuce has rocketed following the impact of extreme weather in key Spanish growing regions.

Storm Gloria buffeted coastal areas from Catalonia to Murcia over the weekend of 18-19 January, causing widespread flooding and damage to agriculture in the area.

According to local media, seawater swept into thousands of hectares worth of farmland in coastal areas. The floods damaged soil, while inland growing areas were also hit by heavy rainfall, high winds and hailstorms.

The month-on-month wholesale Spanish lettuce price for January had subsequently risen by 20%, says Mintec market analyst Rutika Ghodekar.

"The harvest has been impacted because the fields are completely flooded. I've been told 100% of the production in some fields has been impacted, so farmers are having to wait for the opportunity to replant crops," she adds.
"Competitors in Europe, like those in the Netherlands and France, have also seen prices go up because importers turn to them if they can't get lettuce from Spain."

As a result of these challenges, Mintec data shows the UK wholesale price of iceberg lettuce at the end of January was up by a third compared with the previous month and 37.9% higher year on year.

Other crops like artichokes, broccoli and cauliflower were also heavily impacted, suggests Ghodekar.
The storm has left importers bracing for an eventual tightening of lettuce supplies in the coming weeks, according to Paul Rowe, sales and procurement executive at Poupart Imports. "At the moment, we're getting plenty of supply but I'm sure there will be some repercussions," he says.

"Given the extraordinary amount of rain they had in southern Spain, I'm sure we will start seeing a big shortage in three to four weeks' time."