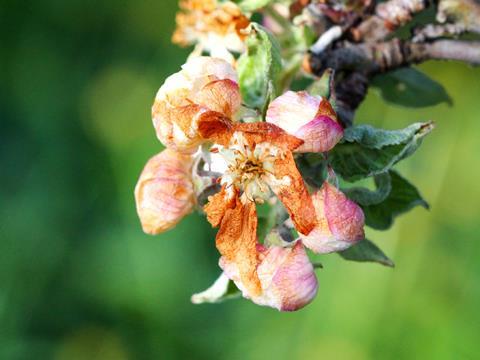 Farmers and consumers will have to get used to increasing volatility around UK fruit & veg supplies, Rabobank has warned.

There were warnings of drought in some parts of the UK last week, while warm spring weather led to an early start for the British asparagus season and bumper harvests of crops such as carrots and cauliflower.

However, temperatures have also swung in the opposite direction, with frosts hitting English vineyards earlier this month, while some top fruit growers warned this week harvests could fall by as much as 80% because of the cold snap.

"Both farmers and consumers in the UK should prepare themselves for this to happen more often in the years ahead," says Rabobank fresh fruit & veg analyst Cindy van Rijswick.

"As weather becomes more unpredictable we are likely to see a recurrence of the type of cold snaps that have caused the shortage of British fruit in recent weeks."

Growers are currently playing a "waiting game" to see how the frosts have affected apple crops, adds English Apples & Pears CEO Steven Munday. "But it's very clear that some have been hit hard," he suggests - at what is a key blossoming stage for apples. "We won't really know where we are until early June."

His comments are echoed by NFU horticulture board chairman Ali Capper, who is calling for better insurance options for growers. "We can get insurance for hail and wind but not frost, and this is something we should look at as a sector as we're clearly facing more extreme weather events."

Rabobank's van Rijswick warns poor weather could even negatively affect greenhouse-grown fruits due to less daylight. However, British Summer Fruits chairman Laurence Olins this week told The Grocer that the UK season for berries - due to start next week - was "looking good".