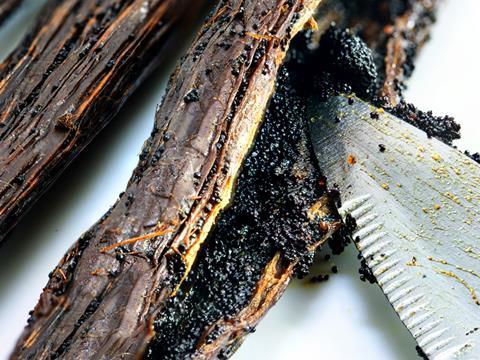 The cost of vanilla has skyrocketed over the past 12 months, as the impact of a smaller-than-average yield from Madagascar has been exacerbated by an increase in sub-standard product and growing demand.

Prices are up 130% year on year to about £153 per kilo, says Mintec analyst Jara Zicha, who warns that Madagascar - the world's leading supplier of vanilla - suffered a poor harvest in 2013 and again in 2015. "Even though production was better in 2014, prices didn't fall to prior 2013 levels," he says.

The first reports of lower production last year led to some farmers harvesting their crop prematurely, worried it could be stolen by racketeers, which had a negative impact on quality. Some of the vanilla was then vacuum-packed in semi-cured state, further lessening its quality. As major global buyers became aware of the scarcity of decent goods, many increased their stocks, aggravating the shortage. About 1,700 tonnes were harvested in total, about 800 less than the island's average annual yield.

"Madagascar always dictates prices," says Harry Rao, director of ingredients supplier Vanilla Mart, who paid three times more for his stocks in January than he did 12 months previously. "It's not a controlled market; a few big suppliers dictate the prices," he adds. There is currently no Fairtrade system for Madagascan vanilla.

Rao doesn't expect to learn until the start of next year about whether or not prices have fallen. The cost of vanilla tends to rise quickly but fall very slowly, he says.

His customers have been ordering less as the result of higher price, and instead have turned to artificial vanilla essence to fill the gap in their supplies. But demand for the real thing is high in Asia, as food and drink suppliers aim to exploit the rising personal incomes of consumers.