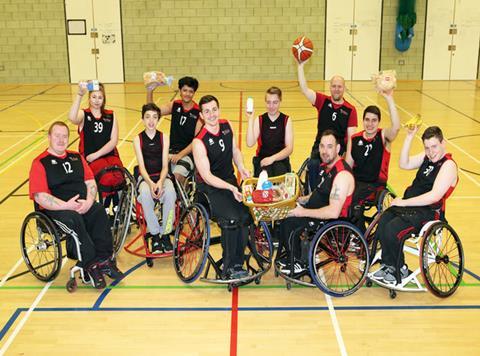 The Co-op will donate £9m to 4,000 local charities as part of its membership scheme and is also contributing towards a new Global Investment Fund for Water to fight water poverty across the developing world.

The Co-op membership scheme means that every time a Co-op member purchases an own brand product and service they receive a 5% reward, with a further 1% going to local charities. The most popular products that raised money include milk, chicken, sandwiches and soft fruit.

All those 1% rewards, plus the proceeds from the carrier bag charge in England, means the share out totals £9,196,992.62, with the average amount being £2,284 per charity.

The Co-op has 4.3 million active members, including 750,000 recruited since the new scheme began on 21 September 2016.

"Many of the 4,000 good causes we are supporting operate on a shoestring so the money they will receive from the Co-op in the next few days will be vital," said chief membership officer Rufus Olins.

"By listening to our members we are able to identify what communities care most about and then offer support that really makes a difference and by working with and supporting local good causes great things are happening."

The charities being supported by the Co-op include those designed to provide social services, to support people with specific illnesses and conditions, luncheon clubs; scout groups; walking clubs and brass bands. Others, such as environmental groups, work to improve their local surroundings.

The new GIFFW, which is an initiative with the bottled water sector to end water poverty, will see the Co-op be a pioneer partner and the only UK retailer.

The supermarket chain, which already donates money from the sales of its own label bottled water, will extend its commitment to donate a penny per litre to the new scheme.

The first meeting of pioneer partners is being chaired by former Australian prime minister Kevin Rudd.

"We're delighted to see the Co-op take an early lead on the GIFFW initiative and set an example to other retailers and bottlers that this is a great, simple, concept which will fundamentally change people's lives," said Rudd.

Co-op group chief executive Steve Murrells said it had the potential to transform communities.

"For over 10 years, the Co-op has championed the need to invest in water sanitation and hygiene projects in countries such as Kenya and Malawi," he said.