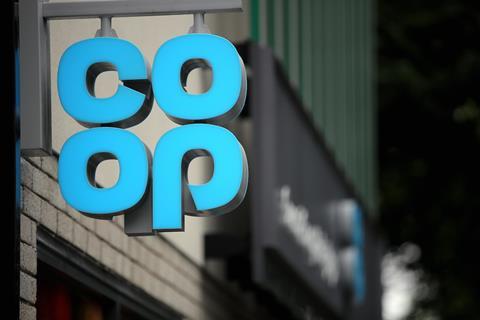 Students can get a 10% discount on Co-op shopping until 2023, the convenience retailer has announced.
The offer is an extension of Co-op's partnership with student discount platform Totum, formerly NUS Extra.
The partnership, formed in 2013, entitles students to a 10% discount on grocery shopping, including alcohol, in all 2,600 Co-op stores across the country.
Exceptions to the offer include stamps, lottery tickets, tobacco and gift cards. The discount is also not available with online shopping.
To be eligible, students must join Totum, at a current price of £24.99 for three years. They can then use their Totum membership card or the platform's smartphone app to claim the discount in stores.
"There's never been a more important time to show our support for the student community and we're delighted to be further extending our partnership with Totum to ensure those studying in colleges and universities all over the UK can continue to enjoy the benefits of discounted Co-op products," said Amanda Jennings, Co-op director of marketing live and local.
"With a Co-op in every postal area, more stores appearing on campuses up and down the country and a variety of ways to shop with us online, Co-op is here to serve students day and night, conveniently."
Totum communities director Elizabeth Bone said: "We're especially proud of the longstanding relationship we've built with Co-op, helping to deliver the exclusive 10% discount to students at universities and colleges throughout the UK.
"It's a pleasure to work alongside a business with whom we share a set of common values and we're excited to be able to work hand in hand to support the student community wherever we can."
Earlier this month, Co-op donated £10,000 worth of food to students affected by local lockdowns in cities including Manchester, Leeds, Liverpool, London, Glasgow, Edinburgh and Swansea.
Iceland has also recently put on special deals for students, last month offering them £5 off a £40 online shop as well as priority delivery slots.