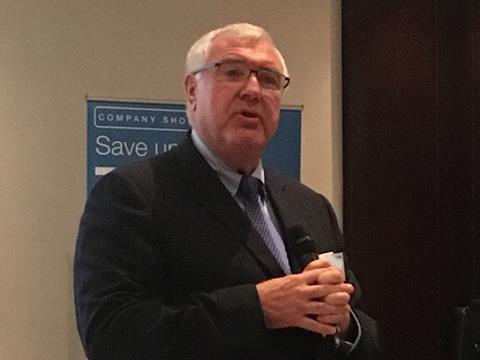 Five new Community Shop stores and a Company Shop hub are planned for the Liverpool City Region in a bid to tackle food waste across the North West.

Company Shop and its social enterprise branch Community Shop work with brands, manufacturers and retailers to reduce supply chain surplus and support local communities.

A new Company Shop superstore will open in January in Sutton Fold, St Helens, and act as a logistics hub to redistribute surplus across the region. The smaller regional community stores will open over the next two to three years and be supplied via the hub.

Company Shop redistributes food surplus nationwide to its staff shops, standalone stores and click and collect services. Store membership is open to those in manufacturing and the emergency services and offers approximately a third off normal retail prices. At their height, stores have around 20,000 members.

Community Shop stores also redistribute surplus at discounted rates to its membership, but focus on local residents on welfare support. Revenue from the stores will go towards its Community Hub activities, which include teaching employability skills, providing home budgeting and debt advice, and hosting cook clubs.

"We have always been motivated to be different and to make a difference and we are excited to bring our model to the Liverpool City Region," said founder and chairman of Company Shop and Community Shop John Marren.

"Working with manufacturers and retailers we are gearing up to step up to the two big challenges of food waste and food poverty across the North West."

Company stores offer discounted products from leading brands such as Nestle, Heinz, Cadbury, Premier Foods, Kraft, Nisa and Kenco. Retailers such as Marks & Spencer, Asda, Morrisons, Sainsbury's, Iceland and The Co-op are also involved in the scheme.

There are already four Community Shop stores in Grimsby, Goldthorpe and Athersley in South Yorkshire as well as in West Norwood, south London. There are also four Company stores in Grimsby, Corby, Middleton in Greater Manchester, and at the group's headquarters near Barnsley.