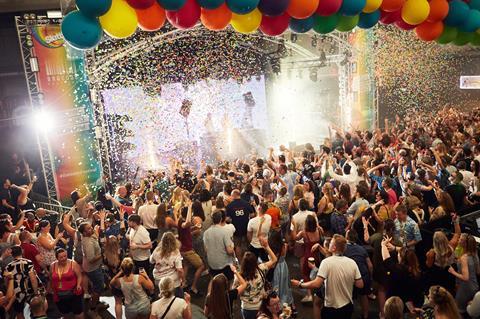 GroceryAid will move its annual Barcode Festival to a bigger venue next year after raising a record £450,000.
The expansion plans come after last week's sell-out event in London's Hawker House welcomed 2,600 people.
GroceryAid chief executive Steve Barnes revealed the festival would next year move to a bigger venue with capacity for at least 3,500 people.
"The future of this event has to be bigger," he told The Grocer. "We had such a long waiting list that we have to scale it up because there's such huge demand there."
Barnes would not yet reveal the location of the new venue, but promised it would "deliver the same experience" as Hawker House, which this year welcomed acts including Jessie J and Basement Jaxx.
"Part of the appeal of this is it feels quite small, quite homely and it's not overwhelming in size," he said. "But I think we've got a venue that does that next year and takes it to the next level."
Barnes said he was particularly proud of the mix of people attending the festival, now in its second year. "I go to a lot of events where everyone is quite senior whereas here you have this fantastic mix of colleagues from all walks of our industry," he explained. "I think that's really special.
"The age profile is so young, the average age last year was 29," he added. "So it's an event for the generations that will support the charity in the future."
Barnes also stressed the importance of the funds raised by the event, which this year exceeded £450,000. "This isn't just about having a great big festival, this is about raising funding for those who have served our industry so well and have fallen on hard times."