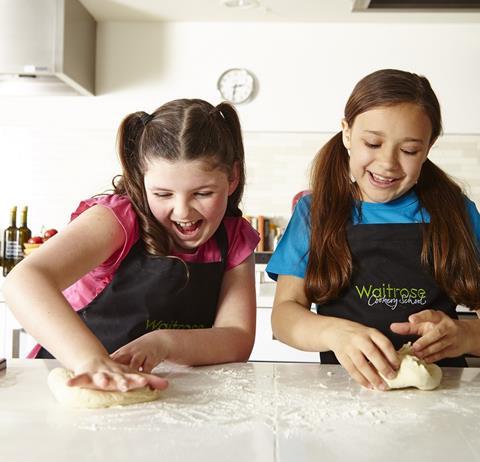 The John Lewis Partnership has introduced a 100-strong series of virtual events for customers in light of current lockdown measures.
The events include food and drink, fashion, crafting, and home and garden classes and demonstrations, led by JLP partners.
The programme is made up of classes such as batch cooking tips, pancake tutorials for children, a masterclass in gin-based cocktails, knitting workshops for beginners and advice on how to get a good night's sleep.
While the majority of the experiences are complimentary, several of the cooking and drink-making demos range from £10 to £25.
The retailer's programme of events can be booked through its website and runs until the end of March.
This latest set of virtual events follows John Lewis-owned grocer Waitrose introducing its first-ever virtual food and drink festival made up of live cooking demonstrations and talks from the likes of Heston Blumenthal in November last year. JLP also launched an online entertainment show in December to help raise funds for its Christmas charity campaign.
"We know it might not be the start of the year that any of us planned but our expert partners have worked really hard to put together a range of virtual experiences which aim to entertain, motivate, educate and inspire our customers in the coming weeks," said Claire Pointon, customer director at John Lewis.
"Whether you're looking for inspiration to keep the kids busy, help tidying the home you're now spending a lot more time in, planning an upgrade to your workout wardrobe or tips on preparing a baby's nursery, we've got over 100 virtual services and experiences available to choose from."