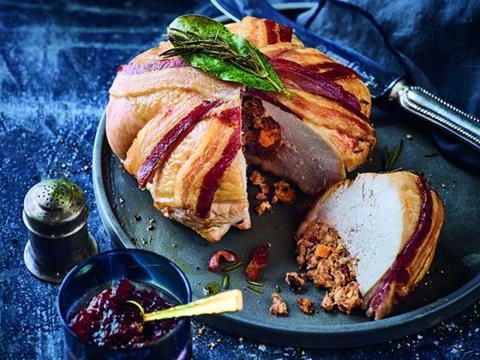 Lidl aims to help combat loneliness during the festive period by donating Christmas dinners to charities tackling isolation.

The supermarket is to donate up to 3,000 Christmas dinners to 131 local charities and community causes working to bring together people experiencing isolation. Groups including the homeless and elderly will benefit from Christmas dinners hosted by the organisations.

The donations are to include 282 turkeys, 4,716 pigs in blankets and 65kg of brussels sprouts.

Lidl already donates surplus food to charities throughout the year. In August the discounter began selling slightly damaged vegetables at £1.50 for 5kg until 10am each day, with any not sold by then going to charities.

The loneliness initiative stems from feedback from charities who said more donations were needed to bring the isolated together at Christmas, according to Lidl.

"We know that the Christmas period in particular can be a very difficult time for many people suffering from loneliness," said Mark Newbold, CSR manager at Lidl UK. "This is why we wanted to give a bit extra to the communities and projects that our store teams support throughout the year, helping to bring people together."

Helen Rawling, from Kitchen for Everyone in York, said: "We will be serving our meal to the homeless, vulnerable and socially excluded of York on Boxing Day and again on New Year's Day so the food will be a huge help. It's wonderful that Lidl donate all year round and support groups like ours to help those less fortunate."

Earlier in November, Aldi announced it would donate all unsold fresh food to charities on Christmas Eve, in a repeat of a measure taken by the supermarket last year.