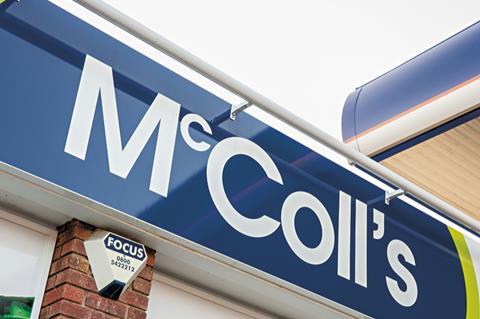 McColl's has raised £1m for Great Ormond Street Hospital Children's Charity (GOSH), less than two years since the national partnership launched in October 2019.
The money will help fund the refurbishment of family accommodation, in close vicinity of the hospital, enabling parents to be close to their children as they receive life-saving specialist care.
The achievement puts the retailer over a year ahead of its scheduled target, after saving half of the sum by September last year.
The retailer put these efforts down to its store colleagues and customers across the UK. Fundraising events included the 'Tour de McColl's' event in August, where colleagues were challenged to take part in walking, running, skipping, swimming or cycling as an individual activity or in groups.
Each region was tasked with clocking up 1,981 miles – the distance from its furthest McColl's stores in each corner of England, Scotland and Wales – which helped raised the final £140,00 of the £1m milestone.
During the pandemic, McColl's also supported GOSH by providing food and drink products to the hospital, free of charge. These included sandwiches, bread, milk, eggs, biscuits, tea and coffee, which meant NHS staff could collect much-needed supplies at the start and end of their shift.
"I'm incredibly proud of all our colleagues and customers in their heroic effort to raise money for such a worthy cause as Great Ormond Street Hospital Children's Charity," said McColl's CEO Jonathan Miller.
"This success, a year of ahead of schedule, is all thanks to the extraordinary generosity of individuals and families across the UK, including during the difficult months of lockdown. We're so grateful for their efforts in the past two years, and I look forward to announcing the next big challenge on how McColl's can support its communities and families very soon."
GOSH Charity CEO Louise Parkes said: "Congratulations to everyone at McColl's on raising £1m for GOSH Charity. This incredible sum will help to fund accommodation for parents of seriously ill children cared for at GOSH and will make such a difference.
"I know that the last 18 months have been challenging for all of us, but throughout the pandemic the McColl's team across the UK have worked so hard to ensure you continue to make a difference to the patients, families and staff at GOSH. On their behalf, I would like to say a huge and heartfelt thank you."