Following a string of mergers and acquisitions, Arla has jumped one place to become the seventh biggest dairy business in the world, according to a new report by Rabobank.
With a dairy turnover of US$10.8bn (£6.87bn) in 2012, Arla came in ahead of the US's Dean Foods, which reported dairy turnover of US$8.8bn.
Arla's rise in Rabobank's Dairy Top 20 comes after the Scandinavian dairy co-operative merged with Hansa-Milch in Germany and received the go-ahead for its acquisition of Germany's Allgäuland-Käsereien in 2011. It has continued to be acquisitive since then, merging with the UK's Milk Link in 2012 as well as performing a merger with Germany's Milchunion Hocheifel (MUH).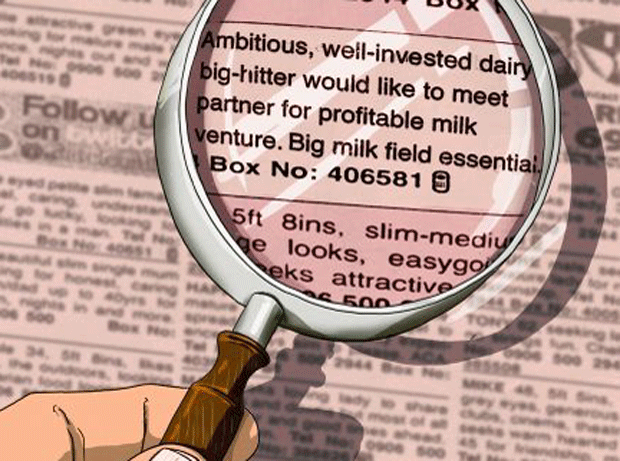 Read this
Dairy consolidation: for sale and wanted
In the wake of the Müller-Wiseman and Arla-Milk Link deals, hunger to secure big milk fields is as strong as ever
Overall, there was little change in Rabobank's Dairy Top 20, with Nestlé, Danone, Lactalis, Fonterra and FrieslandCampina taking up places one to five – the same as last year. One notable change was the rise of Canada's Saputo into the top 10 (it was previously 12th). Germany's DMK and Müller both lost ground in the Rabobank rankings, with DMK falling from 13th to 17th place, and Müller moving from 18th to 20th.
Rabobank said the global dairy industry had recently gone through "an accelerated period of strategic positioning", as the slowdown in the global economy – and economic problems in the EU in particular –limited the organic growth companies could achieve. "Slowing organic growth is placing more pressure on companies to consolidate local industries and to seek growth via acquisition, contributing to the flurry of recent activity in the top 20," it added. "Companies are also actively positioning themselves to access strong growth markets abroad."
Chinese interest in dairy remained strong, Rabobank said, pushing two Chinese dairy companies into this year's top 15, with Yili up three places to 12th and Mengniu at 15, up one place. Until 2008, no Chinese dairy company had featured on the list. "The Chinese government's desire for domestic consolidation and vertical integration, together with local market growth, will almost certainly underpin further growth of these Chinese giants in the coming years," Rabobank said.
On the other hand, US companies fell in the rankings, with Dean Foods down from seventh to eighth, and Kraft down seven places after splitting off its US grocery business from Mondelez. "With the rapid growth of the Chinese giants, and Saputo still in consolidation mode, it is quite possible that the US giants will be pushed down the list in the coming years with the global landscape largely being shaped by others at present," Rabobank warned.