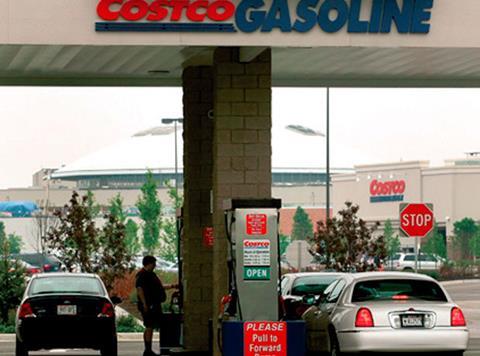 Costco opened its first UK forecourt at its Liverpool store last week, selling diesel for 129.9p per litre [Petrol Retailers Association] - the cheapest in the country, The Grocer can reveal.

The diesel price easily beat the current lowest national price of 131.7p recorded by petrolprices.com, which surveys almost 11,000 forecourts - although at 126.9p it was marginally more expensive than the cheapest forecourt on unleaded petrol.

Costco smashed local competition on unleaded and diesel, beating every forecourt in a 10-mile radius, including Asda [petrolprices.com].

The self-serve forecourt marks Costco's entry into the UK fuel market. A dominant force in the US fuel sector, Costco revealed to The Grocer in October it was actively seeking forecourt sites and would trial two formats - one on site and one "adjacent" to an existing depot.

One competitor said Costco's fuel was "probably sold at cost" and it was "maybe time for a UK fuel price war."

Brian Madderson, chairman of the Petrol Retailers Association, said Costco's forecourt was "limited" because it didn't take cash or have a convenience offer.