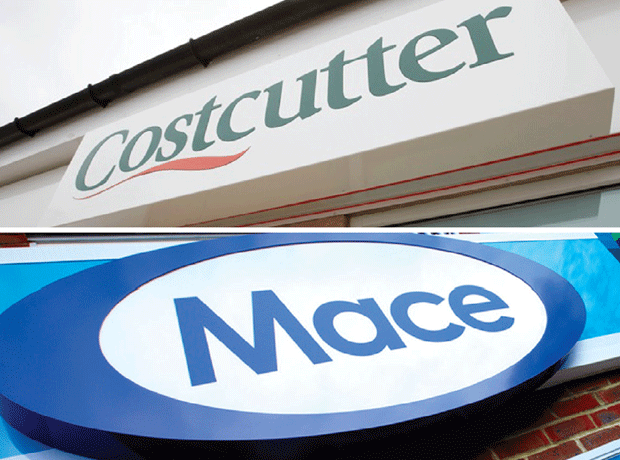 The Office of Fair Trading has cleared the tie-up between Costcutter and Palmer & Harvey.
The two parties revealed in March this year they had formed a joint venture through which Costcutter would run P&H's Mace symbol fascia, while P&H would deliver goods to the enlarged estate. They also formed a new company called The Buyco to negotiate better prices, products and promotions.
In April, the OFT said it was probing the deal due to competition concerns.
However, today the watchdog confirmed it would not be referring the deal to the Competition Commission.
The decision was welcomed by Costcutter. CEO Darcy Willson-Rymer said: "By necessity, the OFT investigation has delayed the Mace, Supershop and Your Store brands moving across to Costcutter. We will now press ahead at pace, so that they are taking advantage of our market-leading retail service and support as soon as possible.
"This decision also enables us to finalise arrangements regarding our new buy and supply system, which will be implemented across Costcutter Supermarkets Group in mid-2014," he added.
Palmer & Harvey CEO Chris Etherington said: "This is excellent news. It will enable us to focus on our core strengths and extend the delivery benefits and excellent national service standards already enjoyed by our existing customers to the wider Costcutter Supermarkets Group.
"Meanwhile, our symbol retailers will have access to Costcutter Supermarkets Group's widely acclaimed retail service and support."
Martyn Ward, CEO of The Buyco, added: "Through The BuyCo we will be able to offer retailers the most competitive prices and promotions, as well as an industry-leading product range. The BuyCo will serve the buying needs of Palmer & Harvey's existing retail customer base, as well as those of the Costcutter Supermarkets Group."
Analysis: What does the Costcutter-P&H tie-up mean for convenience?