The home of brands.' That's what the independent convenience sector proudly called itself five years ago. But with the multiples' appetite for own label showing no signs of letting up (Sainsbury's has just overhauled its mid-tier range and The Co-operative Group is relaunching its standard offer next month), indies have had to catch up fast.

Luckily, help is at hand from wholesalers and symbol operators. As well as well-established ranges such as Euro Shopper, Spar and Heritage, a host of new ranges are waiting in the wings. So why the sudden proliferation? How do the offers stack up? And if indies do take the plunge, what can they do to maximise sales?

Of the new ranges set to hit the shelves shortly, the biggest is likely to be the three-tier own-label offer currently in development at Costcutter and Palmer & Harvey under their new joint buying venture The Buyco. The two parties have promised the ranges - Independent Trader (value), Independent (standard) and Independent Specialist (premium) - will be "the most comprehensive range that offers the best choice and value in the independent sector bar none!"
What indies say:
Mark Oliver, Spar Sturminster Marshall, Dorset: "Retailers are missing out on a huge cash margin if they don't stock own label. I just love the new Spar lines, which complement our current ranges. The new salad range are great chilled products that our customers are enjoying with BBQs and picnics."
Steve Trice, Chapman Store (Today's), Essex: "It's great to stock brands with the same label as above the shop. My cost conscious customers are definitely picking up the Essentials products. Lower-priced brands in the shop are not selling as well as the Today's items. We're looking forward to more lines. Keep them coming!"
Giles Morrell, Spar Stourport: "We feel the Spar brand Italian range tasting day went very well. We did it to introduce the range to customers and to get them thinking about tonight's tea. Customer feedback on quality and price was excellent."
Mr Amjed, Lifestyle Express retailer, Scotland: "I have Lifestyle above my door so I want Lifestyle brands in my store. My customers expect this too. They can buy own brands when they go to the supermarket, so they should benefit from the same choice when they shop with me."
Jas Bahia, Today's Extra, Cleethorpes, Lincolnshire: "My Customers love them! The packaging of the products is great and stands out really well next to the big brands."
Amardeep Singh, Today's Local, Christchurch Road, Reading: "The new ranges from Today's really caught my eye when I saw them at the wholesaler. Packaging is crucial and Today's is brilliant - it suggests quality. Just because a range is about value, it doesn't have to look basic. The Essentials toilet tissues and cleaning products are great."
Ryan Lynch, Spar Feeny, Co Londonderry: "Since joining Spar, my shoppers have welcomed the Spar brand, commenting on how they receive even better value for money and thoroughly enjoy the addition of Spar own-brand products. To date we have added over 140 new lines."
Sam Caldwell, Spar Ravenswood Park, Belfast, Co Antrim: "I am particularly impressed with Spar's strong focus on sourcing fresh local produce, something that continues to prove popular with people in the community. This has helped to significantly increase sales and drive my business."
According to retail operations director Richard Collins, Independent will eventually cover 900 SKUs across dairy, chilled, soft drinks, grocery, fresh, frozen, alcohol, non-food and snacks. "It is vitally important for our members that they are able to offer their customers a broad choice of quality products," Collins says. "Being able to compete also means being able to secure the best possible margin and an effective way of achieving that is through an own brand."

Other developments include a new Made Easy range from Budgens, a planned packaging overhaul for Bestway's Best-in range to make it look more contemporary and improve standout, 34 new products from Today's in the wake of last October's launch of its Select and Essentials and a new Winter Warmers range of chilled ready meals soon to be launched by Spar.

Growing interest in own-label ranges makes sense in the current climate. But it also reflects the step-change in own label's quality credentials, says Nick Brown, own label manager at Bestway. "Brands are not as sacred as they once were and there are parallels with price-marked packs," he says. "For years, PMPs divided retailers as retailers wanted to be in charge of their own pricing. Similarly, many retailers only stocked own label in a few categories - cleaning, canned food, petcare, etc. The developments in own label mean quality has increased and the stigma once attached to own label is no longer there."

More shoppers buying into own label means big money for retailers. Despite initial concern from indies that they'd lose money stocking own label, average margins are around 30% to 40%.

According to Spar UK brand director Susan Darbyshire, Spar's 1,000 plus own-label lines generated retail sales of more than £300m last year. "On average, 54% of shoppers buy own-label products when visiting stores and this number drastically increases to 82% when Spar becomes their favourite shop," she claims. "These shoppers spend 50% more on each basket spend compared with the average of £4."

It's the same story at Booker. Its Euro Shopper Energy Drink, available to all indies and not just those operating under the wholesaler's Premier fascia, was the sixth-biggest selling energy drink in the UK in 2012, ahead of brands such as Powerade and Rockstar. Indeed, it generated sales of £51.2m - almost a third of the sales generated by the entire 83-strong Euro Shopper range, which Booker revealed this May amounted to £156m.

Own-label sales are also booming at Landmark Wholesale. "The latest sales figures show our own-label ranges in continued growth and bucking the trend of reduced consumer spending, particularly in the licensed category," says business development director Chris Doyle. "Own label ended the previous financial year to 3o April with sales a healthy 8% ahead, on top of 27% growth for the previous year."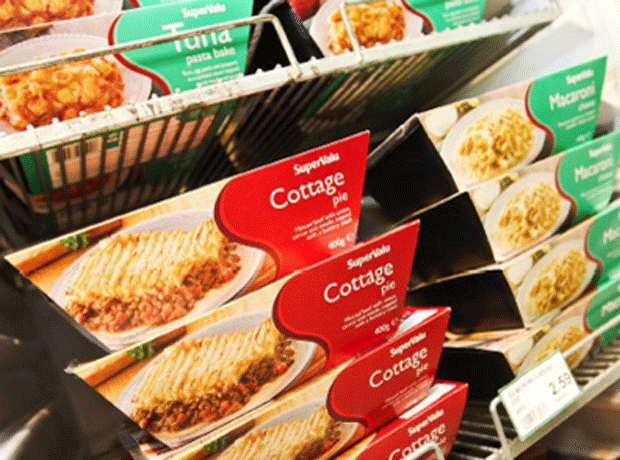 Back to basics

Sales growth may be impressive, but indies have to make sure they're selling the right products to get the best returns. A look at the top-selling own-label lines among the symbol operators show it's the basics shoppers are after from their local indie c-store, with toilet roll, kitchen roll and petfood featuring heavily.

Several symbols have also flexed their muscles in certain categories in particular. Nisa is especially strong in chilled. According to business manager Nick Slater, 40% of its chilled offer and growing is own label. Of its around 950 products, more than 500 are chilled, although ambient has been significantly extended in the past 18 months with 250 new lines. Landmark Wholesale, meanwhile, is strong on alcohol, especially wine.

Retailers need to look at own label on a category-by-category basis, contends Slater, who believes some categories such as fresh produce require 100% own-label penetration. "They should also look at what big brands there are in the category - brands with major above-the-line spend and well established with consumers - and once these have been considered, what space is available for own label. As categories are developed by the major multiples within their own label, consumers look to find this within c-stores, so there need to be own label options available in nearly all categories."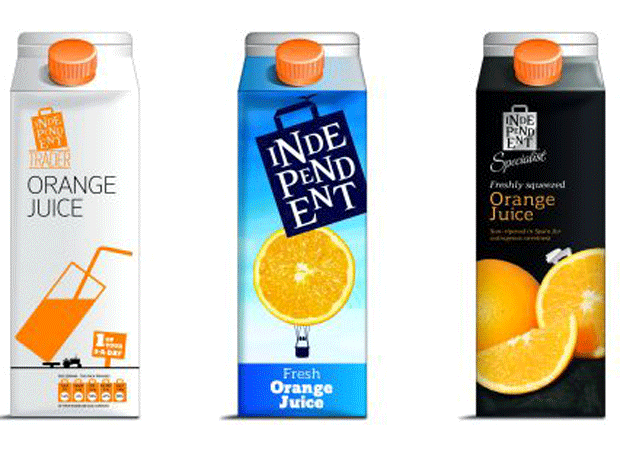 Donal Horgan, MD of Budgens and Londis, agrees. "It's important to consider the type of shopper and the likely missions and stock accordingly," he says. "It is crucial to offer a balance of choice, while ensuring there's not a shelf full of duplicate products that don't sell through."

Merchandising is also vital, adds Anita Oakhill, brand marketing manager for Today's Group. "We encourage retailers to display Today's products adjacent to the branded alternatives and where possible to mass-merchandise the brand together on gondola ends or wall stacks to create impact in the store and to help customers to easily locate products."

This tactic is also being used to good effect at other symbols. Spar retailer Lawrence Hunt & Co positions Spar's Italian range, launched last October, in one chiller to create impact via the range's green colour scheme. According to Spar, projected first-year sales are £5m via wholesalers.

Booker is also encouraging retailers to display own label in blocks following success at its new Premier forecourt format in Birmingham and its new Family Shopper trial store in Wolverhampton.

The consensus is that indies need to stock own label, but there is still debate as to whether a good, better, best offer is required. Despite offering a three-tier range for Budgens, Horgan is not convinced.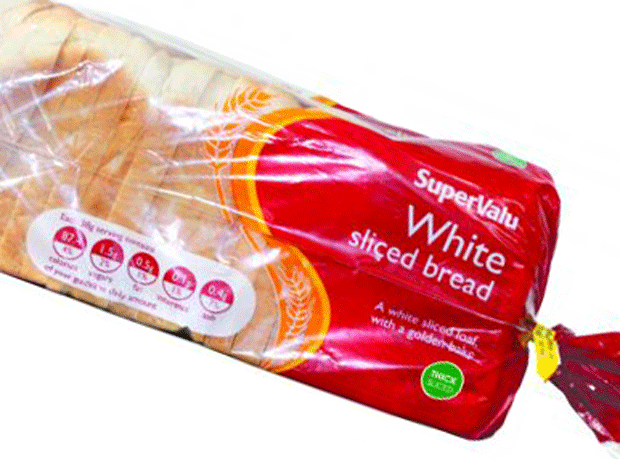 "There is no one size fits all in the independent sector and nor should there be," he says. "Local shopper needs and expectations should be the driver for range in an independent store. In Londis, we offer the two tiers, SuperValu and Daily Basics, as we recognise the convenience role of stores and the limited space in-store. But the demographic of a Budgens shopper and larger average store size lend themselves more to a Best range being relevant."

Slater, however, believes a three-tier range is a prerequisite. "Customer demographics will determine which tier or tiers have dominance, but it's essential all three are offered," he says.

Costcutter agrees symbols should offer all three. Own label can no longer just be about price, reasons Collins. "Other own-label offerings from the convenience sector have compromised too heavily on quality and identity in their determination to compete on price," he says. "Every aspect of the product, from the way it looks on the shelf to the way it tastes, has to meet the expectations of quality, regardless of whether it is a value or premium range. For Independent, we are emphasising both the distinctiveness of our retailers and their connection with their community, and the desire among their shoppers to escape from the bland repetition offered up by the mults."

The old 'the home of brands' has got new tenants, it seems - and they don't look likely to move out any time soon.