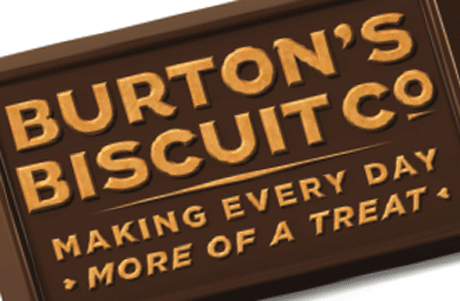 Burton's Biscuit Company is being put up for sale with a price tag of about £350m.
The company, which makes Jammie Dodgers, Wagon Wheels and Maryland as well as biscuits for Cadbury, hired Credit Suisse earlier in the year to conduct a strategic review.
It is now poised to issue an information memorandum to potential bidders on Monday.
Since 2009, Burton's has been owned by the Canadian Imperial Bank of Commerce, and the private equity firms Duke Street Capital and Apollo Global Management.
Blog: Who will buy Burton's Biscuits?
After United Biscuits, it is the second biggest biscuit maker in the UK with sales of £342m and pre-tax profits of £5.2m in 2011.
Under the new owners, Burton's has consistently improved profitability and sales have grown strongly.
Led by former Kraft executive Ben Clarke, the management team has focused on growing the company's power brands, such as Cadbury and Jammie Dodgers, and developed an international business. It has also invested in its manufacturing facilities, spending £13.5m on upgrading its factories this year.
"We can confirm that a process for the possible sale of Burton's Biscuit Company will shortly commence. There is no guarantee a sale will take place, and we will provide an update in due course. It is very much business as usual," said a Burton's spokesman.
"The management team remains committed to leading the company and is focussed on delivering its strategy to grow the business."