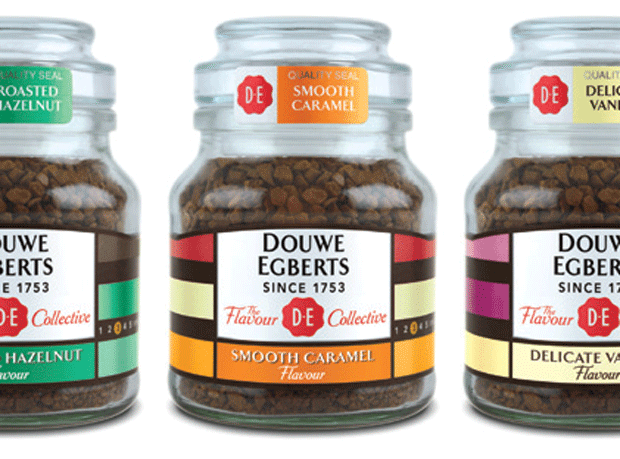 Mondelez International – owner of brands including Carte Noire and Kenco – is to merge its coffee business with Douwe Egberts owner DE Master Blenders 1753.
The new company, which will have a combined turnover of $7bn and be based in The Netherlands, will be called Jacobs Douwe Egberts. Jacobs is one of Mondelez's leading European coffee brands.
Under the proposed deal, Mondelez will receive around $5bn and a 49% share in the new business. Master Blenders owner Acorn Holdings will hold a majority share in the company and will have a majority of the seats on the board, which will be chaired by current Master Blenders chairman Bart Becht. Brands that will be operated by the businesses will include Jacobs, Carte Noire, Gevalia, Kenco, Tassimo and Millicano from Mondelez International; and Douwe Egberts, L'OR, Pilao and Senseo from Master Blenders.
"Jacobs Douwe Egberts will leverage the rich histories of both companies, combining our complementary geographic footprints, portfolios of iconic brands and innovative technologies," said Master Blenders CEO Pierre Laubies, prospective CEO of the combined company.
Mondelez International chairman and CEO Irene Rosenfeld said she was "delighted with this transaction and the substantial value we expect to create for our shareholders".
"By retaining a significant stake in the combined company, we'll continue to benefit from the future growth of the coffee category and share in the synergies and tremendous upside of this leading, one-of-a-kind coffee company," she added.