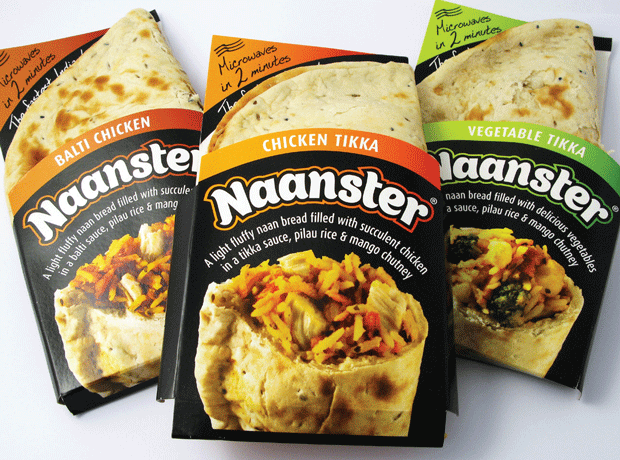 Growing food-to-go brand Naansters has been saved by the family that developed it.

Naanster producer Global Fine Foods went into administration last week but the Naansters brand has survived after the operation was acquired by members of the Karia family who started Global Fine Foods.

They have set up a new business called Food Attraction and taken on its facilities in Leicester.

"Everyone is so happy and excited we are back in business," said managing director Jake Karia. Naansters had secured its first Sainsbury's listing and would be rolling out to 180 stores next month, he added. The company is also planning to develop new products.

Naansters - microwaveable naans that contain rice, mango chutney and fillings such as vegetable tikka, chicken balti and beef madras - are already sold through wholesalers and Tesco, which will be listing more lines in the range, added Karia.