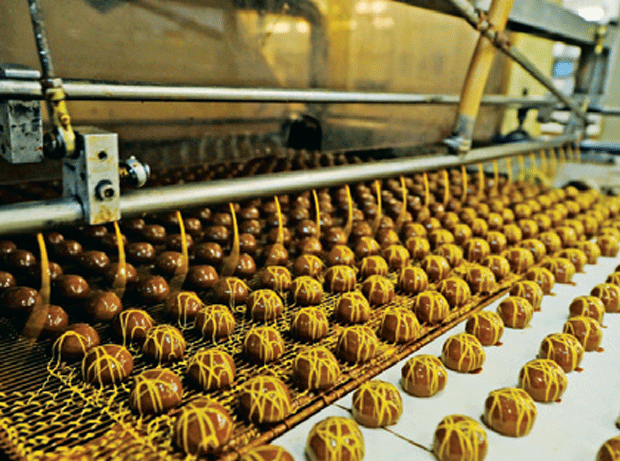 Thorntons has reported a 47% jump in half-year profits, boosted by strong sales to the supermarkets.
The confectioner said profit before tax had risen from £4.9m to £7.2m in the six months ending 11 January.
Thorntons continued to enjoy strong sales growth in the supermarkets, which compensated for reduced sales in its own stores.
Total sales increased by 4.5% to £139.7m, with sales to other retailers climbing 14.5% to £70.6m while its own store sales fell 6% to £58.8m as a result of 36 shop closures during the past year.
Within its FMCG division, Thorntons said it was particularly pleased with its growth in the convenience retail sector and the popularity of its new Snowman products over Christmas.
And although its own-store sales fell, Thorntons said like-for-like sales climbed 2.1%. It benefited from 11 store refurbishments during the first half and has plans to carry out a similar number in the second half.
After some teething problems with its new website last year, Thorntons is starting to see the benefits of the revamp. Online sales rose 23.4% to £4.1m during the first half.
"We look forward to the key spring seasons of Mother's Day and Easter with confidence," said Thorntons CEO Jonathan Hart.
"Going forward our focus remains firmly on continuing our current strategy and maintaining the positive trajectory that we have established over the past two years."
Thorntons said that as a result of growing sales volumes it was now investing in its manufacturing capability. It is investing in new equipment for making inlaid boxed chocolates and Easter eggs.