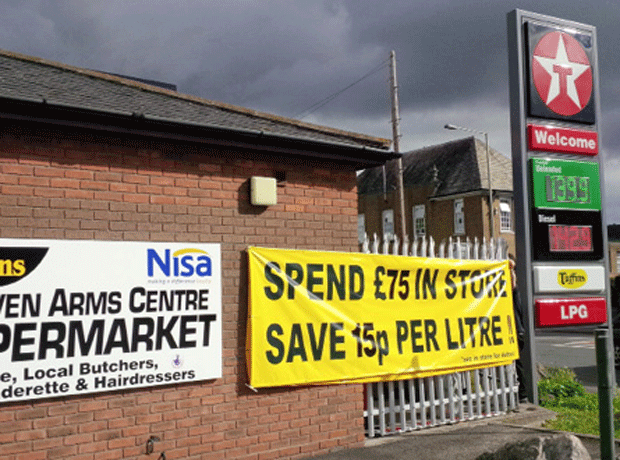 Harry Tuffins is beating the supermarkets at their own game with a discount deal on fuel.

The store, in Craven Arms, Shropshire, is offering customers 15p per litre off fuel if they spend £75 in store.

The closest any supermarket has got to such a deal this year is Sainsbury's, which has run '10p off a £60 or more shop' offers this year.

Tesco has also run a number of '5p off a £50 or more shop' deals.

But unlike the multiples, the Tuffins fuel deal is a permanent offer.

Owner Paul Delves, who bought the store back from Midcounties Co-operative Society in April this year, said: "We always used to do fuel offers so I thought why not spice it up a bit and do it here too? Anything Sainsbury's can do, us independents can do better."

Delves added that since starting the promotion a month ago, shop sales were up between 8% and 10%, and fuel sales were up 8%. Customer feedback was also positive.

Trading since the store transferred from Midcounties Co-op to Tuffins in April this year had also been good because of the good weather over the summer, Delves added.