Tyrrells has been sold to private equity firm Investcorp for £100m.
Langholm Capital bought the crisp manufacturer in 2008 for £30m from farmer Will Chase, who now makes Chase Vodka.
Since then, Tyrrells, which produces gourmet flavoured crisps such as smoked paprika and sea salt & cider vinegar, has grown fast in the UK and abroad.
The company grew sales by 35% to £29.8m in the year ending 30 March 2012, according to the latest accounts filed on Companies House.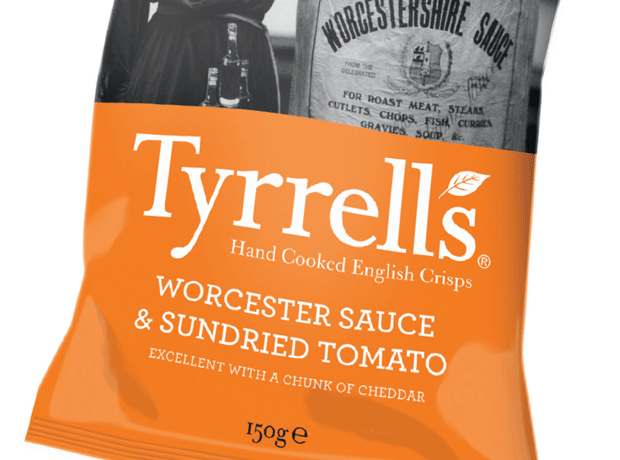 Read this
Tyrrells has proved a tasty investment for Langholm Capital, which bought it for £30m and has sold it for £100m
Investcorp said it was attracted by Tyrrells' excellent position in the UK and its rapidly growing international business. The crisp brand now makes 20% of its sales in overseas markets, such as Germany, France and North America.
"We are excited about partnering with Tyrrells' entrepreneurial management team to accelerate the international expansion and to build a world-class business," said Carsten Hagenbucher, principal in Investcorp's European corporate investments team.
Tyrrells said Investcorp, which recently bought Scandinavian luxury jewellery brand Georg Jensen, was the "ideal partner" to accelerate its growth momentum.
"Investcorp's wealth of experience in supporting premium businesses executing their ambitious growth strategies will be invaluable," said Tyrells CEO David Milner.
Corporate finance advisers McQueen handled the sale of Tyrrells for Langholm.