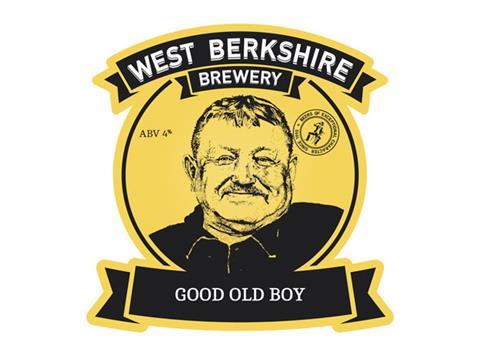 A micro-brewery is hoping to raise £2m to significantly increase production of its award-winning beers and establish itself as a regional brand.
The West Berkshire Brewery, which already supplies Waitrose and Fortnum & Mason with its Good Old Boy Beer, as well as pubs including Enterprise Inns, is selling a 60% stake in the business to family, friends and local customers. The capital raised will reduce the brewery's four founders' share of the business to 20%, and raise working capital to fund its expansion.
The fundraising scheme has been masterminded by chairman David Bruce, the brewing industry entrepreneur behind the Firkin and Slug & Lettuce pub chains, who joined the business in March.
"WBB already has 18 years of award-winning beers, a great brewery with a rural heritage and a strong brand with Good Old Boy, but we could do more to develop it," he told The Grocer. "I want to see it as a South East regional brand in the off- and on-trade, and get it into genuine free houses in London."
Bruce plans to expand production to absorb the spare capacity at the brewery, increasing production from its current 90 barrels output to 220 barrels a week. This would help the brewery develop into a regional brand in both the off- and on-trade, he said.
However Bruce said there was a danger of brands growing beyond their local base, as supermarkets can lose interest in stocking a product once it has become "too national".
"The dilemma is about growing brand awareness while staying true to its local identity," he said. "We don't want this creation to disappear."
WBB was founded in 1995 by David and Helen Maggs and has won more than 30 awards for its beers.