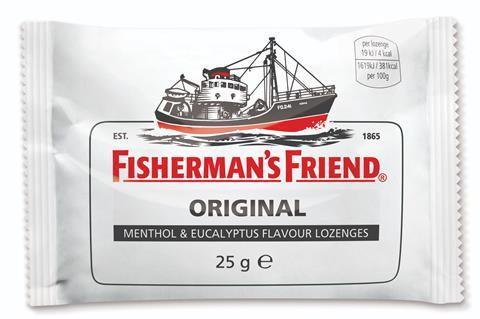 Fisherman's Friend owner Lofthouse of Fleetwood is pinning its hopes on NPD and production efficiencies after its turnover plunged 36.1% in 2021.
The business's latest results for the year to 31 December 2021, filed at Companies House, reveal Lofthouse of Fleetwood slid to an operating loss of £5.1m as sales slumped, with production levels falling from 4,956 tonnes in 2020 to 3,561 in 2021.
Lockdowns around the world seriously impacted the level of orders received, it said.
This, coupled with rising costs, led to "the difficult decision to reduce staff numbers" from 379 to 326.
Gross profits fell to 15.1% from 26.7%, which it said was "in the main" caused "by our decision to retain as many staff as possible and make use of the [coronavirus job retentions grants] available this year".
"Direct staff costs did reduce but not in the same proportion as turnover, which has caused a drop in the overall gross profit margin," it said.
"A host of other factors such as rising energy costs and Brexit-related costs have also begun to impact the margin", it added, as well as a flood in a third party facility in Malaysia in December 2021, which damaged "a quantity of stock".
However, the business was "fully committed to the future", it said. "Our capital expenditure for the year is £5.2m, which in the main relates to new production facilities and upgraded machinery."
It now plans to develop a "state of the art new factory" to work "hand in hand" with its current facility, "which should enable us to realise our plans to improve the efficiency of both the manufacturing and distribution process" and launch "several innovative and exciting new products during the coming year".
When approached for further comment, a spokesman for the business told The Grocer: "As a forward-thinking business with a presence in more than 50 countries across the globe, we are always looking for new opportunities. We will look forward to sharing further details about our plans in the near future."