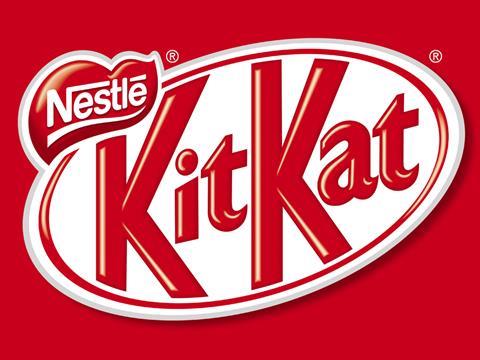 Kit Kat looks poised to lose EU trademark protection of its four-finger shape, after the European court of justice's senior adviser told judges the chocolate bar was not well known enough in parts of Europe.
The court's advocate general, Melchior Wathelet, told judges this week that Kit Kat owner Nestlé had not provided sufficient evidence that the public in Belgium, Ireland Greece and Portugal identified the company as the "commercial origin of the product covered by the trademark at issue" - despite Nestlé having demonstrated that was the case in Denmark, Germany, Spain, France, the UK and a slew of other EU countries.
The food and drink giant had appealed a 2015 ruling by the court that attempts to trademark the Kit Kat shape did not comply with EU law - after a legal challenge by rival Mondelez.
If EU judges follow Wathelet's advice, the doors could open to numerous rivals of Nestlé adopting the four-finger shape. It may also spell the end of the Swiss supplier's decade-long battle over its flagship snack, which kicked off in 2006 when Kit Kat was first granted protected status by the European Intellectual Property Office. Nestlé had previously challenged Mondelez over the latter company's trademarking of the shade of purple used on its Dairy Milk wrapper.
A spokesman for Nestlé said the advocate general's findings were "based on incorrect factual findings" and that the supplier submitted sufficient evidence "to prove acquired distinctiveness of its iconic Kit Kat four fingers shape".
He added: "We await the ruling of the Court of Justice of the European Union, and hope it will follow the opinion for its legal points while coming to a decision that is favourable to Nestlé's stance."
The advocate general's decision is not binding, but is more often than not followed by judges.
Wathelet's latest advice to the court "confirms the difficulties in registering shape marks unless you can demonstrate that a particular shape is recognised by consumers as representing a brand in every territory of the EU" said John Coldham of legal experts Gowling WLG.
"There appears to be a reluctance to let shape marks through unless they are really very highly distinctive across the whole of the EU."
Nestlé has failed to protect Kit Kat's shape at home as well as abroad. In May 2017, the UK court of appeal ruled after months of deliberation that the shape had "no inherent distinctiveness".