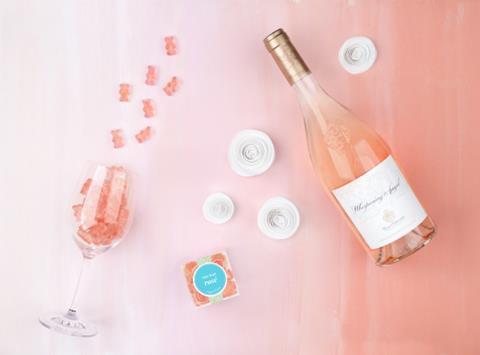 American confectionery brand Sugarfina has launched Yes Way Rosé gummy sweets in the UK, after selling out in the US within two hours.
Available from this month in Harvey Nichols, the boxed product is Whispering Angel rosé wine-flavoured in gummy sweets in teddy bear and rosette shapes (rsp: £15.95/200g).
The California-based Sugarfina introduced the product as a limited edition in June 2016 in the US, where the sweets were swept up within 120 minutes. The waiting list in the States now has more than 18,000 names, with 800 people joining the list daily.
The brand, which launched in the UK in February, has a portfolio of premium confectionery for adults, including cocktail-inspired sweets and chocolates.