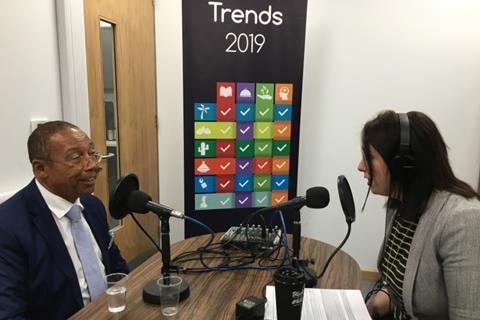 Foodservice provider Bidfood has launched a 10-part podcast focusing on food and drink trends for the coming year.
'Talking Food' went live with the first two episodes today.
As well as exploring key trends, the podcast will look at global cuisines such as Afro-Caribbean, Middle Eastern and Modern European which are becoming more commonplace in the UK.
"It's been great fun creating Bidfood's first-ever podcast," said Talking Food host Sarah Whiddett, head of insight and customer experience at Bidfood. "We've intentionally kept each of the episodes as short and digestible as possible so that anyone and everyone can find time to listen."
The podcast will give advice on how to weave some of these key influences into menus.
The series kicks off with 'Macro Trends', revealing how economic, technological and sustainable influences are changing how consumers think, how they make decisions and how they act.
Episode two is also available for download. 'Telling a Story' looks at how consumers are becoming increasingly inquisitive and knowledgeable about the food chain coupled with a heightened sense of awareness for the environment. This podcast explores the shift away from mass-produced food, in favour of food that is made with love and care.
Talking Food is available to download for free on the Apple podcast app by searching 'Talking Food with Bidfood'.