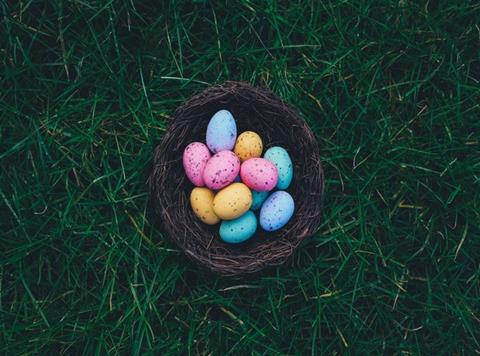 Almost two fifths of shoppers are expecting to spend more on Easter this year, according to latest research from marketing agency Savvy.

The survey of 1,000 shoppers found that 39% expected to spend more on Easter products such as chocolate, hot cross buns and alcohol this year, with Savvy predicting spend on Easter-related products to rise 6.4% to £824m.

Discounters Lidl and Aldi are set to emerge as winners with half of respondents planning to head to one for meal ingredients, however a scaling up of premium ranges by supermarkets hoping to mirror successes seen at Christmas could also pay off. As with spending more in total, 39% also said they would make more expensive choices than usual for some products.

The research also delved into what consumers would like to see from retailers over Easter, with 46% saying in-store food sampling.

"While consumer confidence continues to wobble, the outlook for Easter looks encouraging for retailers," said Savvy insight director Alastair Lockhart.