What began as the pet project of a skint software engineer in the US has snowballed into a new category worth millions. Now meal replacement solutions are arriving in the UK in their droves. Here's our pick of five meal replacement ranges hoping to crack the UK market: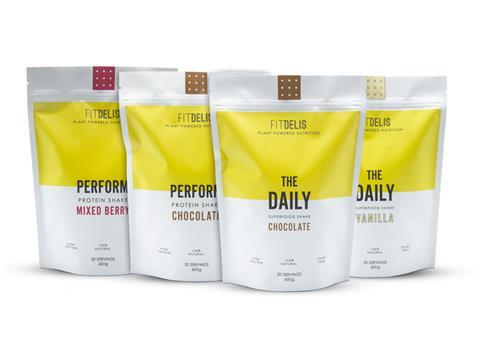 Fit Delis
From: £1.40 per serve
Launched in January, Fit Delis says its "clean and natural supplements are deliciously free from artificial sweeteners, flavours and thickeners, 100% natural, entirely plant-based and lactose, dairy, soy, chemical and cruelty-free."
It's firmly aimed at the emerging generation of vegans "challenging the vegan stereotype". Available in two types ('daily' and 'perform' for the athletic) in chocolate, vanilla and berry flavours, it says sales are seeing a 10% month-on-month increase with an average spend of £34 per order.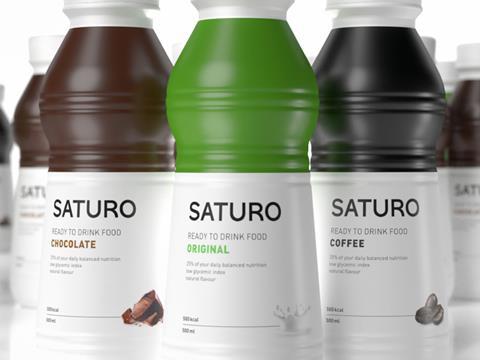 Saturo
From: €2.99 per serve
Eschewing powders and bars in favour of 500ml bottled drinks (original, chocolate or coffee), each bottle includes the "optimal amount of carbohydrates, proteins, fat, fibre, vitamins, minerals and satisfies hunger for more than three hours." Available in 31 countries in Europe, Saturo was launched in March 2017 and says it currently delivers in 22 countries, hit "four-figure daily sales within 50 days since the official launch" and grows at the rate of 25% every month. It has plans for "fruity and savoury flavours".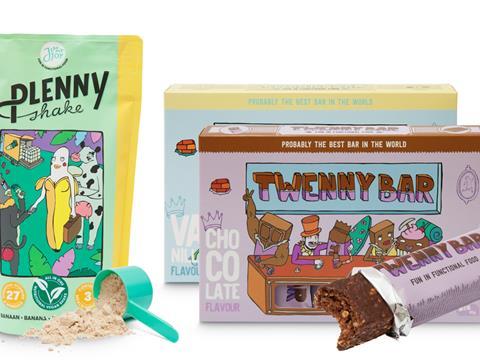 Jimmy Joy
From: €1.67 per serve
Based in Amsterdam, Jimmy Joy, previously known as Joylent, adopts a friendly approach using cartoons all over its website and on the packaging for its 'Plenny Shakes' and 'Twenny Bars'. It has sold over 8 million 'meals' to 65,000 customers in 86 countries. Starting in 2014, it recently invested $1m to upscale production and operations and has gone from selling 1,200 bags of powder every day in 2016 to 5,500 bags today. It claims to be one of the "fastest growing startups in Europe, with 1,928% growth in two years".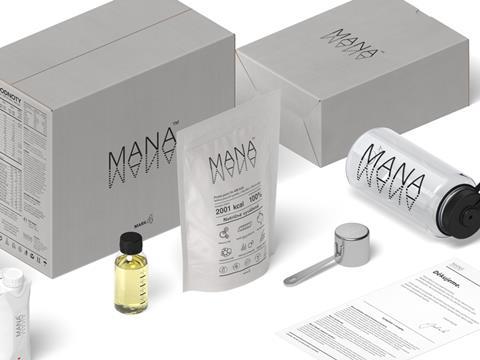 Mana
From: €1.44 per serve
"What if you had a solution which takes the hassle out of mealtimes? What if you could just drink a perfectly balanced meal in a few seconds without worrying about anything else?" Like others, Mana promises a complete meal substitute made up of 50% carbohydrates, 30% fats and 20% protein. Produced in Prague, it's available in powder or drink formats and is vegan-friendly. It was founded and launched in 2014 and certified by the Czech National Food and Agricultural Inspection in 2015.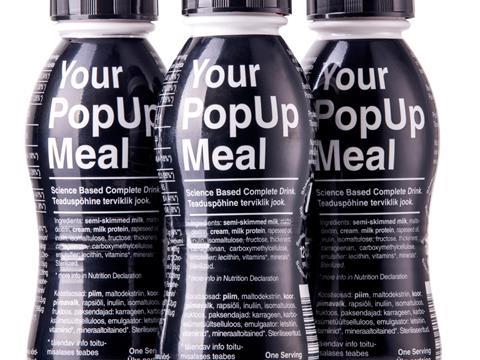 Your PopUp meal
From: €2.89 per serve
Another RTD, Your PopUp says each 310ml milk-based bottle is made up of maltodextrin, rapeseed oil, vitamins and minerals. Milk was chosen because it "ranks among the most balanced sources of macro and micronutrients" and because it's "non-vegan" – a rarity in meal replacements. Launched in May 2017, each bottle contains 480kcal. The original launch sold out and a new reformulation is now being tested, but MD Kaur Elviste says it could be months before sales can resume.