With more than a year at home to consider their actions, the average consumer is becoming more conscious. The trends set by this group of shoppers have historically filtered into the mainstream, making what were niche categories into big business. Sainsbury's Future Brands has unveiled the five trends it is preparing for ethical shoppers to dive on in the coming months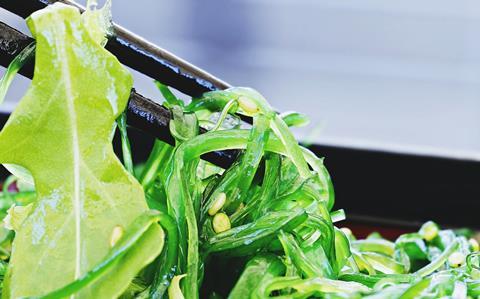 Sea greens
Searches for sea greens are up 89% on Sainsbury's website over the past year. Nori, a seaweed, is already well-known by foodies and sushi enthusiasts, while wakame, a type of algae, is catching up. The pair have become sought after due to their umami flavour and a willingness to look to eastern cuisine for inspiration.
Other sea crops are being hailed for their nutritional credentials, including the cooking show chef's favourite dulse and mankai duckweed, which has become known as a superfood.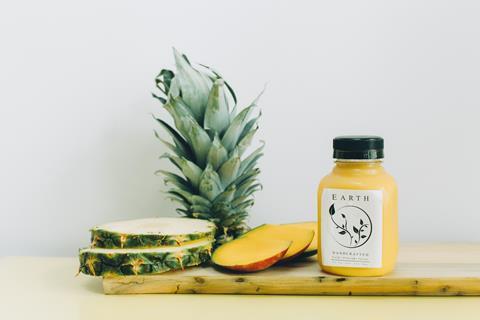 Clean label consumerism
More consumers are seeking out 'clean' food labels than ever before, with 83% of the shoppers placing increased importance on the clarity of nutritional information on packaging, according to an IGD survey from 2020. Clean labels are those with a generally short ingredients list, made up of easily recognisable ingredients and free of artificial additives.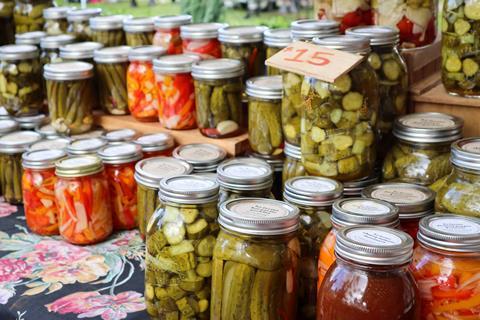 Postbiotics
Sales of Kefir have grown 20% at Sainsbury's in the past year as proof of the surging interest in maintiaining a healthy gut ecosystem.
Knowledgeable consumers have been obsessed with probiotics (friendly gut bacteria) and prebiotics (plant fibres that act as food for friendly gut bacteria) for years.
Next, Sainsbury's is expecting savvy customers to get better acquainted with postbiotics, the byproduct of probiotics consuming prebiotics and fermenting in the gut. Postbiotics are also found in foods that have already been through the fermentation process, such as pickles and kimchi, and are being lauded for their health and immune-boosting properties.
The retailer predicts demand for more postbiotic-rich foods and supplements to grow, following a 350% boost in searches related to 'immunity' on its website during the pandemic.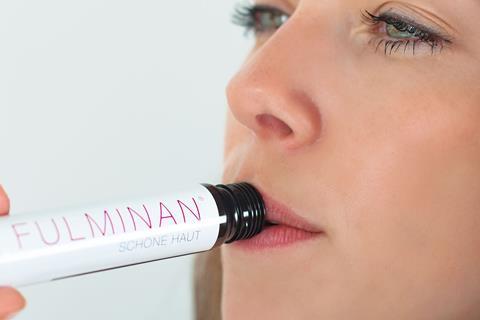 Eat yourself young
Since the halcyon days of The Body Shop and fruity lip balms, Brits have long been tempted to take a bite out of their beauty products. Rather than going from the outside in, a new generation of products is claiming to prevent ageing from the inside out with the rise of collagen-boosted coffees to protein bars enhanced with hyaluronic acid. Sainsbury's expects both collagen and hyaluronic acid are expected to join ingredient lists of staple supermarket products for an anti-ageing glow. The trend has already taken flight in Europe and was touted as the next staple of skincare at trade beauty shows before Covid-19 hit.
Its forecasters have also identified superfruits, including vitamin C-packed acerola cherries, camu camu berries and kakadu plums, as key products set to grow in popularity because they are packed with vitamins and minerals thought to be key in preventing premature ageing.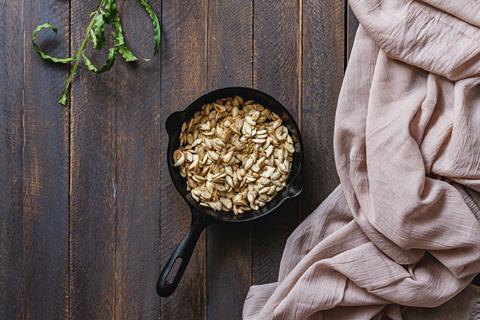 Seed cycling
Nutrient dense and packed with fibre, seeds are no longer considered birdfood. Chia and flax remain a popular nut replacement, says Sainsbury's, with searches for flaxseed more than doubling in the past year, but it predicts hemp, lotus and water lily seeds will come into their own over the next year.
The trend of seed cycling – eating seeds to help balance female hormones and curb hormone-related health issues – is on the rise in the UK and driving increased consumption. Influencers have touted the benefits of eating certain seeds including pumpkin and sunflower at specific times during the menstrual cycle to alleviate symptoms.