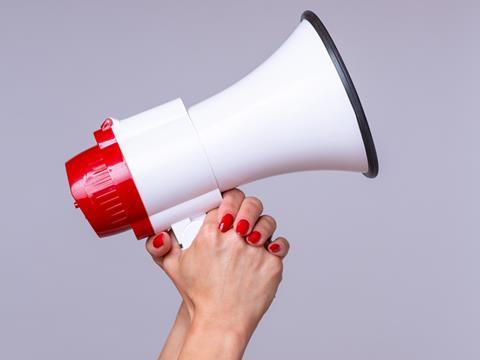 'Tis the season to be prophetic. The food and drink forecasts are coming thick and fast, with anticipated new trends for 2019 including powdered ingredients, plant-based drinks, a preference for local brands, and kakigori (a Japanese dessert of flavoured shaved ice).
We'll also see, insist industry soothsayers, more of what took our fancy in 2018, from veganism to sustainable packaging. To that list, we ought to add 'pressure' – in the sense of 'to force [someone] toward a particular end; influence'. This year has seen how pressure on suppliers and retailers – from campaigners, shoppers and government – can have positive results for health and the environment.
Only this week, a study in the British Medical Journal has suggested food served in fast food outlets is less calorific on average than meals by full-service chain restaurants and pubs. One of the reasons, the study's authors suggest, is that the "negative publicity about the poor nutritional quality of fast food may have caused this sector to provide meal options with lower energy content on their menus, reformulate existing meals, or both, whereas the full-service restaurant sector has presumably not faced this pressure".
While there are a lot of issues still outstanding for fast food – not least when and where it should or should not be advertising – this is edifying news.
It's also pressure, in the form of this year's sugar levy, that has led to mass reformulation and low-cal innovation across the soft drinks industry, let's not forget. It's pressure from health campaigners and government advisers that compelled cereal giant Kellogg's to cut sugar drastically across its portfolio, and that influenced leading retailers to stop selling energy drinks to kids.
It's pressure from the likes of Traidcraft Exchange that resulted in top tea brands being transparent about the Indian tea estates that supply them. And it's pressure from environmental groups, shoppers, and pioneering retailers and suppliers that has forced a sea-change in the way the grocery industry uses and handles plastic (examples being too numerous to list here).
'Tis also the season, of course, to kick back. So, let's do that: relax and recharge – and then get revved up again. Because the pressure must and will continue. There's a lot of work still to be done in health & wellbeing (morning goods are long overdue sugar scrutiny, for example), sustainability (solving the plastic/food waste conundrum, say) and ethical behaviour (use of palm oil?).
Everyone – from campaigners and ministers to retailers and suppliers – will have the opportunity to exert their influence for the good of us all. Call me an optimist, but I foresee they will take it.