This article is part of our Franchise & Fascia Groups Report 2015.
Forget food to go; a growing number of retailers are going down the food to stay route.
Two best in class examples are Spar stores: Eat 17 is a full on restaurant in a Spar in Hackney, East London, while a newly-opened store on Princess Street, Manchester has added a seating area allowing people to take a break with a Cheeky Coffee.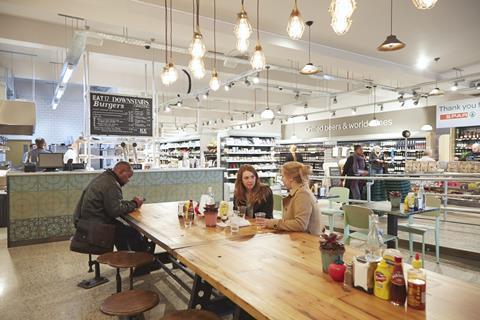 Opened in July 2014, on the site of a historic former cinema, Eat 17 Spar Hackney combines a stylish a built-in burger bar and upstairs restaurant offering shoppers the chance to grab food on the go or dine in.
The concept store has won numerous awards, including Best New Store at the 2015 Convenience Retail Awards.
Eat 17, whose first store in Walthamstow was a finalist in the 2013 World's Best Store contest, has now formed a partnership with Spar operator AF Blakemore to develop its foodservice offer.
"Food service in a franchise format has delivered strong growth across both A.F. Blakemore's independent SPAR estate and company-owned Blakemore Retail SPAR estate," says Blakemore MD Jerry Marwood. "This investment will further strengthen our insight into this area."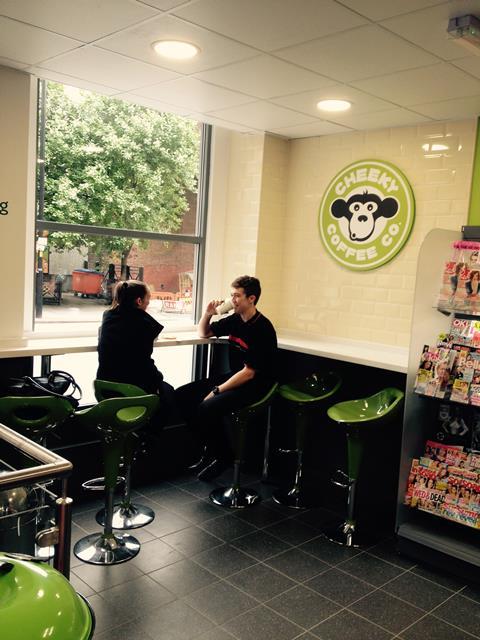 Food to stay needn't mean gourmet burgers and pizza, however. "All we've done in our new Princess Street store is put in six seats and a breakfast bar with free Wi-Fi and a point to charge your phone," says Paul Stone, who operates five Spar stores in Manchester.
"It's common sense to give people the opportunity to eat their food on the premises. Overall, it adds to the experience and encourages people to come back."
It may seem a simple solution, but Stone insists even a small seating area can make a big difference. "It can change the way people view your store for the better," says Stone. "The ultimate dream, for me, would be to tie up Spar and Cheeky Coffee."
10 things you need to know about… franchise & fascia groups
1

2

3

4

Currently reading

Foodservice: Is food to stay the new food to go?

5

6

7

8

9

10

11