Gaming is booming – and fmcg brands want a slice of the action.
In recent months, major grocery brands have been falling over themselves to strike eye-catching deals with gaming franchises, esports organisers and professional gamers.
There's Coca-Cola's new deal with Activision Blizzard's Overwatch League. Kellogg's has announced a ground-breaking three-year deal with Major League Soccer's esports initiative. And P&G's Head & Shoulders brand has signed up esports player RAMZES666 as a new brand ambassador.
Grocery's interest in gaming, of course, isn't new. But it's accelerating. Gaming and esports advertising experts report growing interest from non-endemic sponsors (that's gaming industry speak for companies not involved in producing games or gaming equipment), much of it led by fmcg. And crucially, that interest is starting to extend beyond the more typical energy drinks and snacks brands.
So why are gamers shaping up to be such an attractive demographic for grocery? And what are the main opportunities for fmcg brands?
The numbers say it all. Gaming is huge business.
In the UK alone, there are 37.3 million gamers in a market worth £5.7bn in 2018; globally, we're looking at 2.5 billion gamers and a market value forecast to hit $152.1bn by the end of 2019 and $196bn in 2022.
Added to that is a booming esports sector growing at 26.7% year on year and set to generate $1.1bn this year, thanks to a growing global audience that wants to watch professionals play games online or cheer them on in person at live esports tournaments.
But it's not just the size of the market that's putting gaming on the map. What's really grabbing industry execs' attention is the level of engagement they can get via gaming and esports – and the demographic spread.
Gaming has moved firmly beyond teenage boys
Gaming and esports have long been seen as great vehicles to reach young, digitally savvy (and mostly male) consumers whose media habits and use of ad blockers have put them out of reach for most traditional advertising formats.
It's why the likes of Monster, Red Bull, PepsiCo and Coca-Cola have been heavy investors in the sector for some time, and why companies like Hershey are announcing they're cutting linear TV spend in favour of esports.
What's new is a growing awareness that brands cannot just reach young men this way. As the gaming market has matured, its demographic profile has shifted away from the stereotypical teenage gamer to also include older gamers with plenty of disposable income.
Growing interest in gaming and esports from alcoholic drinks companies such as Kraken rum, New Belgium Brewing and Germany's Warsteiner is testament to that.
Crucially, the demographic shift has also brought in women. Lots of women.
In an exclusive survey for The Grocer, conducted by Harris Interactive, 42% of UK women said they played video games. Female gamers also account for 46% of so-called 'gaming enthusiasts' – a group characterised by their love of all forms of gaming – and for formats such as mobile gaming the gender split is now 50:50 in the UK.
Gaming is getting social
What's more, the rise of esports has brought a highly social, live events component to the gaming market that's opening up new ways for brands to reach a passionate and engaged audience. There are players to be sponsored, teams to be kitted out and merchandise to be sold, for example.
Plus, gamers' desire to come together and watch gaming in a live environment is creating new opportunities for face-to-face marketing and physical retail.
Red Bull, for example, opened a physical gaming location in London's Shoreditch last year, while in the US Walmart has freed up some of its in-store space to become esports arenas. Meanwhile, Sports Direct's acquisition of Game has raised the prospect of esports arenas and concessions in House of Fraser stores.
Gallery: inside the Red Bull Gaming Sphere
Click 'show caption' to see commentary on the Sphere from a Red Bull spokesperson
There's a new demographic of 'non-gamer' gamers
Another factor driving interest from fmcg brands in gaming is the rise of gamers who spend lots of hours playing but don't consider themselves 'gamers'.
Focused largely on free smartphone games, this group includes many women with children. According to IAB research, UK mothers spend an average of eight hours a week gaming, primarily on their mobile phones.
It's this insight that has seen a slew of grocery names not typically associated with gaming – think Bold, Radox, Starbucks and Iceland – develop their own branded mini games and shift video advertising spend towards gaming.
"Fmcg brands are starting to realise their core audience, the female main shopper, is here in spades," says David Cleave of gaming advertising sales house Venatus Media, which has worked on campaigns for Unilever, P&G and Aldi, among others.
"For many of these shoppers the social journey is Instagram, Pinterest, gaming."
In pictures: the grocery brands going after gamers
Click on 'show caption' to see more details on each brand's activity
For brands trying to reach non-gamer gamers, 'rewarded video' is a key format. It involves video ads that the gamer (typically on a mobile phone) can choose to watch in return for in-game rewards. The advertiser's message is then reinforced at the end of the game with a special end card.
"Because there's a clear value exchange that gamers understand, they are very positive towards the format," says Cleave. "We're seeing completion rates of 97%. It's one of the strongest formats in the industry right now."
What about food and drink specifically for gaming?
Snacking and refreshment are serious business for gamers.
When gaming publication PC Gamer asked 'What is the absolute best gaming snack?' last year, it sparked a surprisingly heated debate about the relative benefits of jelly beans, seedless grapes and chilli peanuts.
Indeed, our survey with Harris Interactive suggests 35% of UK gamers buy food and drink specifically for playing video games. This figure rises to as much as 55% for gamers aged 18 to 24.
No wonder industry experts like Mintel food & drink associate director Alex Beckett report fmcg companies are "increasingly fascinated by the gaming and food relationship".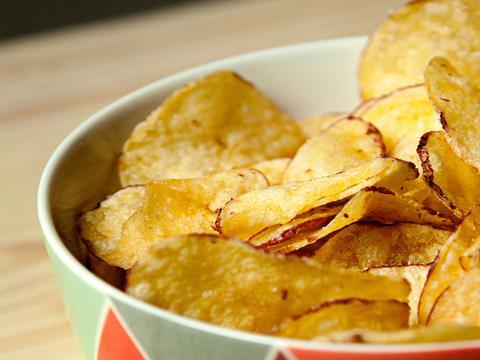 Our research with Harris shows treats dominate gamers' top food and drink choices, with crisps the favourite overall. Twenty per cent of UK gamers picked crisps as their number one gaming food, followed by pizza, energy drinks, sweets and alcoholic drinks.
And while 43% of gamers in our survey say they have bought food and drink in the past 12 months because it offered a promotional tie-in with a gaming franchise, our findings also suggest core product attributes such as flavour, convenience and value for money are what matters most to this demographic.
Given the mental demands and hands-on nature of gaming, functional benefits also feature heavily among gamers' considerations. This is one of the reasons energy and other caffeinated drinks have been so successful in capturing gaming audiences, says Beckett, but the desire for functionality also extends to non-messy textures and coatings that are easy to eat and won't leave sticky residue on controllers.
"The secret to a good gaming snack is cleanliness," one gamer told PC Gamer during its snacking debate. "That means no cheese dust, salt, sour powder or anything else that's gonna gunk up your keyboard or leave streaks on your mouse."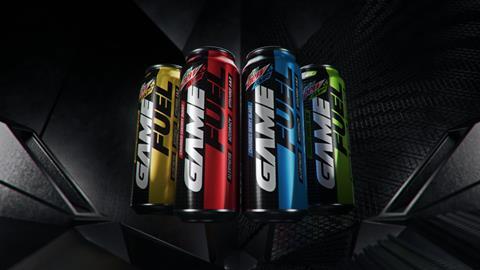 Convenient packaging is a further important factor. When PepsiCo revamped Game Fuel, an energy drink targeted specifically at gamers, in the US last year, it made a point of highlighting the can's "re-sealable lid that helps keep the beverage cold and fresh longer" as well as its "no-slip grip texture similar to gaming hardware".
A growing opportunity for health-focused brands
While health is not yet a major concern for gamers when choosing gaming foods (just 12% say health credentials are important to them and only 15% say healthier options would make them buy more food and drink for gaming), experts like Beckett at Mintel see potential for health-focused fmcg brands in and around gaming.
This is partly because there's growing debate about the public health implications of the world's gaming habit, including around excessive caffeine consumption, more sedentary lifestyles and concerns about eye health. In 2018, the Chinese government temporarily stopped issuing new video game licences in a move linked to fears about myopia in children.
Brands that directly or indirectly address such concerns, be it in the form of natural alternatives to high-caffeine energy drinks or health claims linked to vision, could be on to a winner, believes Beckett.
He cites Olympus Labs' Elix1r nootropic supplement, which is being marketed as a focus enhancer and alternative to energy drinks for gamers, as an example of a brand already tapping this trend, and also points to Overhit Blue Potion energy drink from Korea, which is marketed to gamers and comes in heavily gaming-inspired packaging.
At the same time, fmcg brands need to keep in mind that health remains a niche concern for many gamers and products need to deliver first and foremost on the fundamentals.
"If a healthy food or drink brand can provide these in a healthier product for gamers, then they may have a chance of success," says Celia Ward, senior research executive at Harris Interactive.
"However, the current most purchased foods for playing video games are crisps, pizza, sweets and cakes and biscuits, so brands should be aware that a healthy product could be quite a different proposition to these popular types of foods!"


Julia Glotz is a freelance writer and editor. She was managing editor of The Grocer between 2014 and September 2019, and fresh foods editor between 2010 and 2014.

Julia frequently appears on radio and TV as a commentator on grocery retail and the politics of food and food sourcing, and has worked extensively on food authenticity and fraud issues. In 2013, she headed up The Grocer's coverage of the horsemeat scandal.

Prior to joining The Grocer in 2010, Julia was editor of New Media Markets, a trade publication for the TV industry. She started her career as a staff writer for The Legal 500 at publisher Legalease. @juliaglotz