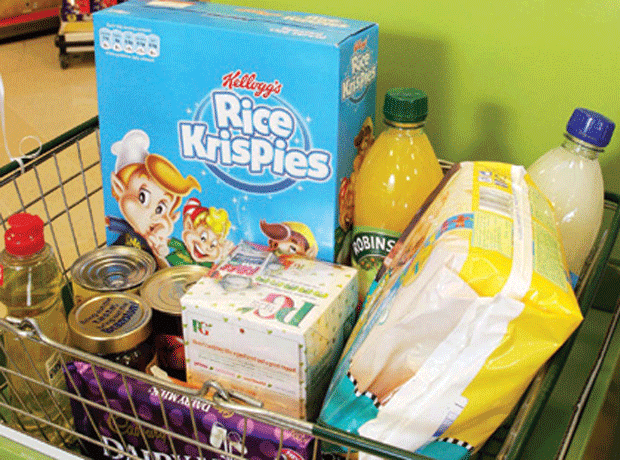 Big Food has lost its way.
That is the warning from a new report by Rabobank out today, which warns some of the world's biggest food and drinks brands need to embrace radical change or face terminal decline.
The report looks at the US specifically and fits into an increasingly well-established narrative across the pond: that consumer tastes are changing rapidly, and some icons of grocery – think Kraft, Coca-Cola and Kellogg's – are doing a surprisingly poor job at adapting to those changes.
'Mega' trends cited in this context (including by Rabobank) include consumer demand for greater authenticity; growing health concerns and a suspicion of processed foods; a desire for 'aspirational' over mainstream food brands; the rise of social media; and the emergence of new routes to market, particularly around e-commerce.
Big Food's biggest problems, however, are structural and cultural, proponents of the 'big decline' hypothesis argue. The changing consumer landscape favours smaller, nimble companies with a more radical approach to innovation than the complicated corporate hierarchies big multinationals allow. Where scale was once seen as a prerequisite to success, it has since become a millstone around the neck of many large food and drinks companies.
It's a largely US-focused debate for now (and there are some demographic trends at play here that are quite specific to the US), but UK fmcg players – and the UK arms of some of the big global players under scrutiny across the pond – are already facing many similar questions, with more to come in the future. It's therefore a good idea to keep a close eye on how this debate pans out in the US.
So what strategies is Rabobank suggesting brand owners adopt in order to fight back?
The report sets out several key pieces of advice: (1) buy in innovation and R&D capability through smart M&A; (2) make acquisitions early so as to avoid paying too much; (3) once you've acquired, resist the temptation to tinker with your new purchase – you'll likely destroy what made it a good target in the first place; (4) wave goodbye to 'innovation-lite' – work out what it means to be truly innovative in your sector and then have the guts to be bold; and (5) figure out if your 'iconic' legacy brands really are as iconic as you think they are.
Not all big brands are in trouble, Rabobank stresses, citing Domino's, Jack Daniel's and Oreo as examples that have bucked the new emerging consumer trends. But these are few and far between. For most brand owners, the bank's advice is brutally simple: stop living in denial. The pace of change is such that brands cannot afford to have 'holy cows'. If your iconic brand is out of touch with consumers, it won't stay iconic for long – and should be culled. "This may sound like blasphemy, but the alternative may be a steady crawl towards obsolescence," Rabobank writes.
Smart brand owners (in the UK as much as in the US) will be swallowing hard – and then take a long, hard look at their portfolio to figure out which of their brands are in danger of ending up in a brand museum rather than on shelves.