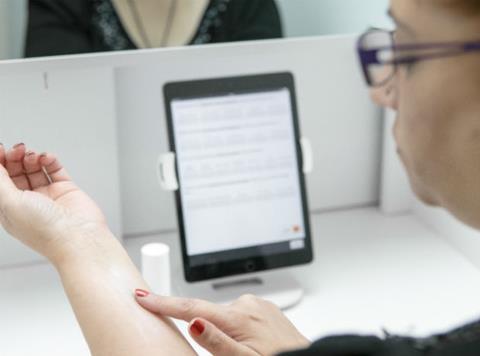 GSK Consumer Healthcare has launched a state-of-the-art 'consumer sensory lab' at its Brentford HQ.

The lab sits alongside the company's existing shopper science lab and will be used to try to understand consumer behaviour all the way from the store environment to the bathroom cabinet.

The new facility will test a range of products, from toothpaste to moisturiser, using eye-tracking devices, facial and skin biometric monitoring systems and recording devices.

Two dedicated 12-person consumer panels, whittled down from more than 400 applicants and selected for their elite sensory perception, have undergone up to six months of training to ensure they can provide detailed feedback on the taste, texture, smell, and other properties of everyday healthcare products such as toothpaste, cough syrup and pain relief gel.

The combination of both labs in one facility is believed to be the first of its kind in Europe.

GSK has a similar facility in New Jersey, USA, where the consumer sensory lab has led to changes across a range of product lines.

"This is the first time both facilities have operated on the same site and we believe they will provide substantial consumer insight - both for existing and developing products - which will allow us to refine the items we offer for many years to come, " said Sally Loughlin, GSK Consumer Healthcare senior director, consumer and sensory innovation.