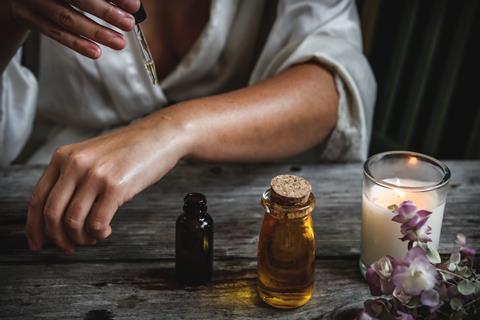 Across a landscape of shifting consumer values, we partnered with Kantar to identify five key trends making a significant impact on consumer behaviour today and that will continue to drive what consumers look for in the coming years. Last month I introduced you to the first trend in our Future CPG Consumer series, Destination Zero. Today we are talking about holistic wellness.
A more expansive understanding of health
Our understanding around health is getting more expansive and sophisticated. Physical, mental, nutritional and emotional wellbeing are no longer distinct from each other and consumers are starting to think more holistically – above and beyond the body, but also thinking about their home and environment. The environment is increasingly top of mind for consumers in the UK, and this feeds into their sense of wellness.
The consumers we spoke to are increasingly viewing their wellbeing as an essential part of their lives, a critical tool for success in a changing landscape. In the future, people will treat their bodies and environment like an ecosystem and will expect holistic solutions that complement their evolving needs for their bodies, home, and lifestyles.
"Wellbeing is no longer about the individual, but it's thinking about the wellbeing of the whole community, understanding each others' ecosystem, to live well together," says Dr Kate Naumes, wellbeing consultant & naturopathic doctor.
Holistic 'lifestyle' diets
In particular, search trends highlight the way in which holistic or lifestyle diets are gaining popularity. Keto, a diet for balancing the body and mind, has gained worldwide popularity in the past year, and now matches search volume for weight loss and nutrition worldwide.
It focuses on a strict macronutrient balance between percentages of protein, fat and carbs to not only balance the body, but to also enter into a state of 'ketosis', in which the mind becomes clearer, and is said to help with conditions like anxiety and depression.
Beauty routines as a tool for self care
The beauty industry is a fast-emerging area for holistic wellbeing, with consumers using activities like bubble baths, manicures or aromatherapy as vital tools to relax and de-stress. Many of our consumers spoke about the beauty routines they used to unwind.
"Two of Doterra's essential oils that I use daily for mental and emotional support! When I feel stressed or just had a long exhausting day these oils refill my heart, soul, and mind! I diffuse them in my home and also use topically throughout my day!" Sarah (40-49 y/o, UK)
In fact, when we speak to younger generations about what most reflects what 'beauty' means to them, those aged 18 to 24 are more likely to claim beauty means wellness – being healthy, confident and loving yourself – than appearance. This is another example of how the lines between beauty and wellness are blurring.
Body + Mind + Environment
Consumers will shift to thinking about not just their individual wellbeing, but the happiness of the people around them, and their community. We will see continued pressure on brands, to start thinking about wellbeing as a central part of their business models. For example, the New York Times' The Daily podcast recently discussed how nearly 200 of America's most powerful CEOs have agreed that maximising profits can no longer be the main goal of corporations, but that we need to think about community, employees and consumers, in a bid to redefine the role of a corporation in society.
Anthropologie is a brand that has embraced the way in which the space around us influences our wellbeing, opening 12 new wellness stores that allow consumers to integrate ideas and products easily into their lifestyle. The stores have three sections – mind, home and body – and sell products such as aromatherapy, essential oils, detox bath salts and smoothie vitamin dusts. Consumers will increasingly demand brands understand them holistically.
What CPG brands should be thinking about:
What would you do if people expected all of your products to connect up as part of a wellbeing ecosystem, and deliver a holistic offer? How can you build a personalised, holistic understanding of consumers' needs into your consumer journey?
How can you think about the overall environment of consumers' lives – their home and workplace as a space of wellbeing?
Connect with the emotional health conversation and think about what role your products can play.