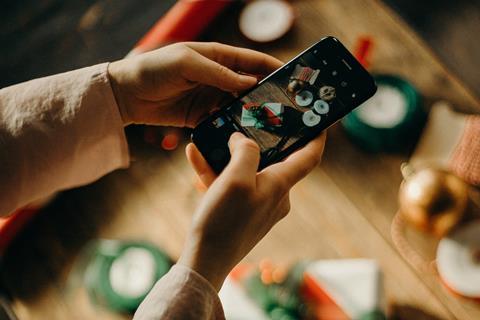 Millennials are the first generation to have grown up online, so shopping online is second nature. But at Christmas everyone could do with a little help and advice, so at Google, we've worked with Ipsos to understand how millennials are shopping this Christmas.
As millennials get older, they're starting to out-earn their parents. Millennials – currently defined as those between the ages of 22 and 36 – are reporting an average household income of £40k, slightly above the £36k for baby boomer households. They're also maturing in other ways: 80% of millennials are employed, 58% are married or in a domestic partnership, and 44% are parents. For brands, that means they're an increasingly important audience to engage.
This digital generation spends, on average, the largest proportion of their time shopping online. Spending 60% of their shopping time online, millennials are outstripping both those younger than them in gen Z (56%) as well as the older gen X (58%). Making it easy for millennials to find what they want online can help your brand convert active browsers to buyers.
As millennials get older, they hit the sweet spot of gift-giving, where they aren't just buying for family, friends and co-workers but also for their own children. Both millennials and gen Zers spend most of their shopping time over Christmas shopping for others, including their parents (23% and 32% respectively), siblings (16% and 23%) and friends (20% and 24%).
One in five millennials (21%) also buys for their children – making them more likely than older shoppers to be on the lookout for recommendations and fast delivery. It's a growing trend – over a quarter of millennials say they had more gifts to buy (27%) and more people to give gifts to (28%) this Christmas season than in previous years.
Even when millennials brave the Christmas shopping crowds, they're using their mobiles to make shopping easier. While nearly three-quarters of millennials (72%) visited a store for their Christmas shopping over a two-day period – which is comparable with older generations, millennials are much more likely to have searched online beforehand (86%) for details including store information, product information, images, videos and recommendations.
It's therefore important to help your customers get online quickly with free wi-fi that is easy to access in-store and also make information about inventory, locations and deals easy to find.
Millennial shoppers also watch online video to help with Christmas shopping more than older generations (45%). They are engaging with how-tos, unboxing, shopping hauls and Christmas fashion content, as well as more traditional Christmas ads. Consequently, it's important to make sure your own video content offers helpful ideas for time-pressed consumers – or make it easy for creators to make their own.
Millennials give a far wider range of gifts than any other age group, so be very disappointed if you get socks from your millennial gift giver! Millennials are shopping for home electronics (49%), furniture & home decor (39%), household items (39%), small appliances (28%), home renovations (22%) and large appliances (21%) more than any other generation. But they can't research everything alone, so be ready to help them out.
To benefit from millennial money this Christmas season, understanding how they differ from other generations is key. Grocers and retailers should regularly survey their customer base and analyse user data to reach a greater depth of understanding and win the generation game.