It's been a year since the UK first entered a national lockdown as the coronavirus pandemic swept across Britain. So as the country looks forward to a gradual reopening of the economy following what has been an extraordinary and transformative 12 months for grocery, what are the lasting impacts of the restrictions – and the pandemic – on Britain's eating and shopping habits?
The age of experimentation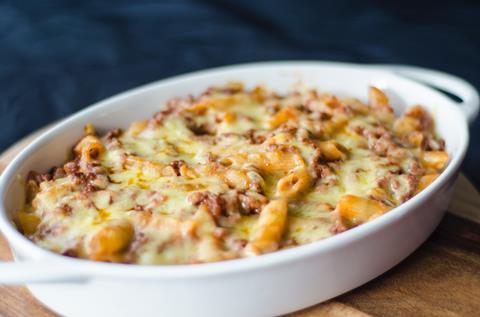 With hospitality forced to close its doors through multiple lockdowns, Brits have been cooking and eating more meals at home over the past year. Households across the UK are now having 136 million more meals together at home each week than they were prior to the pandemic, according to Premier Food's recently published Kitchen Cooking Index.
In a bid to keep things interesting, shoppers have been experimenting with a greater repertoire of dishes and flavours. One third of households have added a dish to their weekly evening meal routines – with the number of 'go-to' dishes households cook each week expanding from an average of 3.6 to 4.0, the report reveals.
Italian meals like pasta and risotto remain the nation's favourite, accounting for 11.2% of total evening meal occasions, followed by roast dinners (5.7%), Indian food (4.9%) and oriental food (4.5%), the Kitchen Cooking Index found. However, the fastest-growing evening dish through the pandemic was fish & potatoes, followed by vegetarian curry and - somewhat bizarrely - chicken & mash.
This hunger for the unknown is translating to a more diverse shopping basket, according to global market research platform Appinio. Its study of 1,500 consumers published in October 2020 found 36% of Brits had tried a new food product in the past month. Sweets and salty snacks (27%) and frozen products (26%) were among the categories most ripe for experimentation, it revealed.
Looking beyond lockdown, the home cooking trend looks set to stay, with 73% of the 2,000 Brits surveyed by YouGov for the Kitchen Cooking Index claiming they had enjoyed their time spent in the kitchen, cooking meals for themselves and their household.
What's more, an overwhelming majority (91%) said they intended to continue cooking at home as much as they had been the past year, or more. The cost saving potential was the biggest driver (58%), followed by the potential health benefits (58%) of cooking from home.
Healthy habits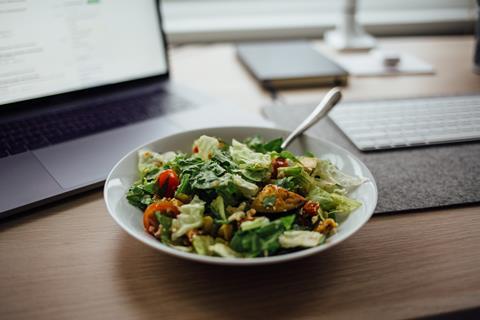 Health has become a major focus during the pandemic. Concerns over the virus - and evidence that obesity could increase the risk of serious disease or death from Covid-19 - mean more shoppers are looking to shape up and improve their general wellbeing.
When asked about their priorities for next year, 81% of Brits surveyed by YouGov for the Kitchen Cooking Index said they wanted to eat more healthily.
With this year's Veganuary campaign attracting over 600,000 pledges, it's perhaps unsurprising that meat-free meals have become a more popular addition to household menus. Plant-based meals were up 46% compared with the previous year, and vegetarian meals were up 25%, the Kitchen Cooking Index reveals.
Brits have also bought more fruit & veg during the pandemic, according to Appinio. In February 2021, its 'Corona Report' found that 35% of Brits were consuming more fruit and 33% were consuming more vegetables (up five and six percentage points respectively).
But plant-based isn't the only potential growth area. Lumina Intelligence predicts food and drink products claiming to improve energy levels, sleep quality and gut health will gain ground in 2021. "Recent NPD has promoted mental function, mobility, pain relief, as well as improved immune system function," notes its Future of Convenience report.
Convenience foods like ready meals and pizzas haven't fared so well. With Brits rediscovering the health benefits of cooking from scratch, convenience cooking was down 1.1% as a share of total cooking last year compared to before the pandemic, according to the Kitchen Cooking Index. The Grocer's own report found sales of chilled ready meals plummeted 3.6% in 2020.
So far, sweets and salty snacks appear to have bucked the general health trend. Brits bought an extra 16.1 million kgs of bagged snacks last year and 2.2 million extra kilos of sweets, The Grocer's Top Products survey revealed.
But that's unlikely to last, a new report by IRI suggests, with the nation's obsession with health set to continue beyond lockdown. "A key priority going forward will be tackling obesity and is likely to be very similar to the approach to smoking over the long term," it says. "We can expect to see this take centre stage now the initial urgency over Brexit and Covid-19 has subsided in 2021."
Looming restrictions on HFSS products, coming into force from April 2022, are set to affect the incremental £1.1bn currently generated by this off shelf, promotional space, IRI predicts. "Whilst many are anticipating a 2022 gold rush for vacated gondola ends by brands and categories unaffected by the new legislation, that risks oversimplifying the situation" says Kieran South, commercial senior vice president for IRI.
"We do anticipate significant changes to macro space in larger affected stores, those above 2000 sqft but decisions on ranges at fixture are likely as retailers consider how to fulfil demand for on shelf promotions that deliver worthwhile uplifts. In short this is likely to mean an acceleration in range rationalisation in order to give more space on shelf to the highly promoted products."
Staying safe (and local)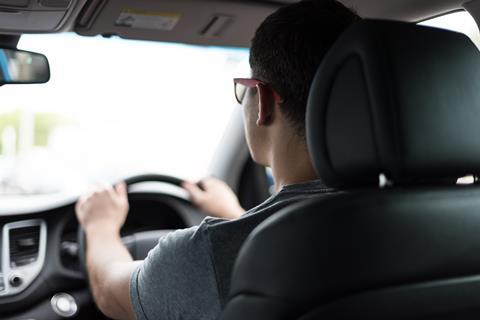 When the government first announced lockdown restrictions in the UK, it urged Brits to stay local. And the evidence suggests they did just that. "The first UK lockdown in March 2020 saw driven kilometres on Waze drop by as much as 81% nationwide, because drivers couldn't leave the house outside of essential journeys," says Ru Roberts, UK country manager at navigation app Waze.
This gave a big boost to the convenience retail market, which grew by £3.8bn (9.2%) in full year 2020, according to Lumina's Future of Convenience report. Having benefited from new shoppers and increased basket sizes, the convenience channel has continued to play a "critical role" through the pandemic, as "consumers largely stay close to home and avoid bigger, busier stores," it notes.
Butchers, greengrocers and bakeries have also benefitted, acording to Barclaycard - whose recent 'Lockdown Legacies' report shows shows shoppers spent an extra 63.3% at food and drink specialist stores in February compared to the same month last year, with almost two thirds (64%) of Brits choosing to shop closer to home over the past 12 months.
Shopping locally is set to be a lockdown legacy, Barclaycard predicted, with nine in ten (91%) Brits who have been shopping locally throughout the pandemic saying they will keep doing this to support smaller and independent businesses even after all restrictions end.
While the growth in convenience is unlikely to continue at the same pace, turnover in 2021 will "continue to be exceptional versus pre-pandemic, as continued restrictions benefit in-home consumption, and behaviours adopted in 2020 stick," Lumina predicts.
Despite the ongoing restrictions, Brits are now venturing further afield. Waze data shows motorists are spending longer in single occupancy vehicles than a year ago, with supermarkets a "key destination" for the app's users. "Consumers are reducing the volume of journeys per day and are instead visiting multiple destinations in one trip," notes Roberts.
However, consumers are "prioritising convenience and safety over anything else, so the sector has to adapt how it communicates with customers," he warns. "As restrictions lift and regular journeys resume, consumers will be looking to supermarkets and shops that encourage a confident and safe return to normal life."
Indeed, Appinio's research found that for the majority of Brits, the most important criteria when choosing a grocery store are cleanliness in store (91%), variety of the product range (91%) and proximity to the home or
Ordering online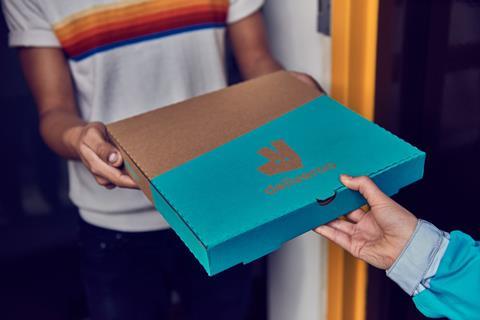 Another big beneficiary of the coronavirus pandemic has been online grocery.
Millions of consumers changed their food shopping habits almost overnight during the first lockdown - and the online channel attracted more new shoppers in 2020 than in the previous five years put together, according to Kantar.
The growth in online grocery shopping has continued into 2021, with recent Barclaycard data revealing a 115.2% increase in online grocery spend in February alone compared to the same month last year. The trend is even more pronounced among the over 65s, whose online supermarket spend more than quadrupled (+332.5%) year-on-year, according to Barclaycard.
And Brits aren't just ordering more groceries online. With households craving their favourite restaurant dishes as eat-in hospitality remains shuttered, demand for subscription boxes and fast food deliveries has boomed, notes IRI's report.
"The boom in services such as Just Eat and Deliveroo also enabled customers to try new food from the comfort of their own home," the report says. "Meanwhile, kits such as 'Hello Fresh' were marketed to make cooking easier while also learning new skills. In doing so, this expansion is driving new customers into the expanding online food delivery market, which also eats away at traditional grocers 'share of stomach'."
Over the past year, monthly restaurant deliveries have grown by almost 350% over pre-lockdown levels, according to the Kitchen Cooking Index. This increase in demand was driven by older consumers (45-plus) who have redirected what they would usually spend on restaurant meals to delivery.
It's another trend that's set to stick around, with 75% of consumers expecting to continue buying takeaway as much, or more, when restrictions are lifted, the YouGov survey found. And there is plenty of room for further growth – with 57% of the population yet to use delivery services for takeaway food.
Following a huge investment in delivery platforms – and with consumers having overcome barriers to entry – online grocery delivery is also expected to remain in demand after lockdown. Lumina predicts that while demand will "slump slightly compared to the peak of the pandemic", usage of the channel will "remain at inflated levels, satisfying the 'I want what I want when and where I want it' consumer".
Indeed, almost six in 10 Brits (57%) say they'll continue to buy at least some of their groceries online even after all restrictions end, according to a recent survey of 2,000 UK consumers by Opinium Research on behalf of Barclaycard Payments. However, bricks and mortar supermarkets will remain crucial for the four in ten (39%) people who plan to continue buying all of their groceries in store, it found.
Trading up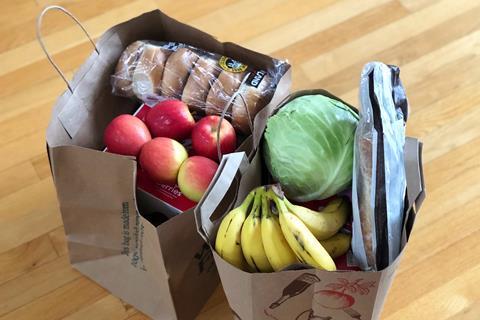 Through no choice of their own, Brits have spent more time dining in since the first national lockdown. This has resulted in a 12% reduction in food and drink spend at a national level. However, grocery sales are booming and growth in branded products over own label in supermarkets has "reinforced the hypothesis that we're trading down from eating out to branded products eaten in", IRI's report says.
Indeed, while discounters were seen as a game-changer in the market before the pandemic, the likes of Aldi and Lidl saw "subdued growth due to the lack of online presence and the challenge of safely processing customers in-store due to high demand", IRI adds. And as yet, there has been "no significant evidence of customer trading down or recessionary behaviour at a macro level within grocery".
According to Appinio's research, 39% of shoppers have spent more money on groceries since the beginning of the pandemic, versus 15% that have spent less than before.
However, this trend won't necessarily continue beyond lockdown. Not only is a national recession looming in the short-term, but younger generations are spending less on groceries than those before them, according to IRI. The under-30s are spending 40% less per person and 30% less as a group, compared to 30 to 65-year olds on groceries (ONS expenditure by age of household).
"Baby Boomers have been at the heart of grocery evolution, with this base being the largest and most affluent right now (IRI: 52 March 2021). They deliver a good proportion of traditional sales," says its report. "However, in 20 or 30- years, grocery sales from this generation will literally die off."
The grocery sector should therefore look to the future and not get too distracted by the "windfall gifted to many food and food and drink categories due to social restrictions", IRI suggests.
"2020 has seen changes that we could not have imagined at a breath-taking speed. The market has been disrupted, distorted and de-escalated in many areas – but we are only halfway," it adds.
"In 2021 we expect to see more change impacting the sector and cannot fall back on pre-Covid strategies to move forward. Understanding how customers and the industry has evolved is important for all retailers. Investing in the future is the next step."