Tesco's Clubcard is showing its age. When it launched in 1994 it took loyalty to a whole new level. Today, with shoppers deserting the Cheshunt retailer in their droves, analysts are urging new boss Dave Lewis to ditch its iconic loyalty card altogether - and spend the money fighting the discounters. Meanwhile, at Waitrose, which is outmanoeuvring Tesco and its big four rivals with free coffee and newspapers and instant savings on its myWaitrose card, MD Mark Price has dismissed points-based loyalty cards as "meaningless" in this day and age.
Do they have a point? Is Clubcard past its sell-by date? What sort of schemes are working? And can Clubcard, and other card-based loyalty schemes like Nectar, fight back?
British shoppers may be more promiscuous than ever, but they are still hooked on the loyalty concept. Aimia, which runs the Nectar scheme, reveals that 74% of UK consumers are members of a supermarket loyalty scheme, the highest figure among all retail sectors. And 28% say they remain loyal to supermarkets precisely because of their loyalty schemes, who say that loyalty schemes matter more than price (most important for 16%), convenient location (13%) and product quality (11%). Tesco's own research also shows Clubcard is still incredibly popular with its shoppers.
"Consumer interest in rewards is as big as it has ever been, although shoppers are more savvy and have more information so campaigns have to work harder to retain their loyalty," says Jan-Pieter Lips, EMEA president of Aimia. And the recession "only deepened the appeal of loyalty schemes." Indeed, separate Aimia research shows reward schemes use grew to 74% in May 2014, up from 71% in May 2012.
But the loyalty industry is evolving at a dizzying rate. It's just that much of the innovation isn't being done by the big multiples but by their smaller rivals, who are running faster - and cheaper - loyalty schemes that, in many cases, are arguably achieving clearer and better results.
This new generation of loyalty schemes goes beyond the conventional 'spend and earn' schemes, ranging from instant, tangible reward schemes (coffee and newspapers at Waitrose) to cashback and smartphone-driven voucher schemes. And they all have one thing in common: they are cheap.
While some of it is driven by technology and its mass adoption in smartphones, Lips points to the falling prices of databases and data management and the price of software" as an important reason for the plummeting cost.
And a leading beneficiary is the convenience store sector, where C-store groups are reaping the rewards from the minimal upfront investment to launch smartphone-based voucher technology loyalty schemes. "A big barrier to adopting a traditional scheme, based on cards has been the changes it required to EPoS, but that's no longer an issue," says David Tymm, CEO and founder of digital vouchers provider I-Movo, which works with KeyStore and other c-store groups.
Even relatively simple c-store schemes drive repeat visits and higher basket sales, while their flexibility means they can deploy and adjust offers to individual shoppers with a speed, flexibility and precision the big multiples cannot match, says Tymm.
"We can track which customers have visited a store and, based on those visits, reward them with relevant offers. In terms of driving extra visits to the same retailer it is state-of-the-art at the moment. As a real-time system i-Movo can deliver insights the big legacy loyalty schemes can't. If someone goes in and uses their voucher we can ping them another one instantly."
This immediacy also gives c-stores a much-enhanced ability to work more closely with brand partners on digital offers, and to track redemptions more efficiently than a paper-based alternative.
Cumbersome Clubcard
Cashback schemes are another emerging means to offer tactical customer acquisition and loyalty campaigns without having to invest in fully fledged loyalty scheme infrastructure. For instance, Quidco uses its member data to acquire new customers for the new Morrisons online delivery service, offering its members cashback of up to £10. There is no upfront cost to Morrisons.
Quidco drove £1bn in sales through four million UK members last year, to whom it paid £50m in cashback, and may well be worthy of deeper study by the grocers. It has grown its offline activity to 30 retailers. A big advantage of teaming up with a cashback website, says Quidco MD Andy Oldham, is that it can track the spending habits of its members across a wide range of retailers, which drives a deeper understanding of what incentives they will be interested in.
"Boots might see the spending activity of their customers through its Advantage Card but they won't see what their customers are spending on grocery or their holidays," he explains.
"Broader data gives us a way to work with retailers on more targeted marketing plans. We can see the overlaps where people shop at more than one location. Being able to run real-time data is valuable for supermarkets. Where you have time-limited fresh produce, for example, you could create a facility to discount it to members."
You can also run simple campaigns without the the kind of deep data analysis associated with the traditional Tesco/Dunnhumby-style approach. The huge volumes of processing needed to decide what to give consumers up to a month in advance, together with a relatively limited ability to tailor offers, make schemes like Clubcard look increasingly cumbersome, says Oldham.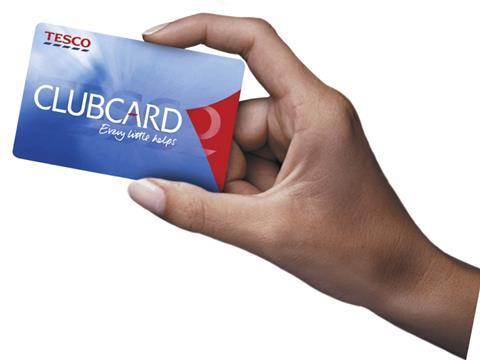 "That level of pre-defined segmentation requires a lot of pre-planning. That's their challenge; they have a model based on CPG-funded rewards versus the personalisation that people are expecting these days."
coffee vs clubcard
£5
What Waitrose shoppers spend to receive a free newspaper. Coffee is free
1 million
Approximately how many cups of coffee Waitrose gives away every week
+3.6%
The year-on-year increase in Waitrose sales for the 12 weeks ending 17 August 2014
£93m
What Clive Humby and Edwina Dunn made after selling up to Tesco after 24 years
15 million
The number of UK shoppers Tesco estimates have a Clubcard
-4.0%
The fall in Tesco sales for the 12 weeks ending 17 August 2014
The fleetness of foot of modern loyalty schemes is helping convenience store groups realise rapid results and for much less - perhaps 20% of the cost of a conventional scheme, says Tymm. And simple campaigns, such as Spar's Shop & Win scheme, in which shoppers text their receipt numbers to win prizes or discount vouchers, is another example of the way mobile phones can drive cheap and effective loyalty campaigns. "At the Spar conference [in May] the CEO stated the simple aim of getting every customer to spend 60p more per visit, says Tymm. "It enables you to focus on those kinds of goals as opposed to more complex data crunching."
Crunching the numbers
You don't even need to hire a statistics whizzkid to figure out what deals to offer to whom, says Simon Towner, retail director for customer experience expert Omnico.
"On the analytics side it's important to visualise the patterns in the data. It used to require statisticians or programmers to help marketeers and operations staff understand their business but now we have the tools to enable them to do it themselves."
That said, the falling cost of implementing new loyalty schemes means there may be room for a further Nectar-style reward coalitions led by a supermarket, which could partner with "petrol stations, financial services providers and others in a non-competing coalition to drive incremental benefit for each of those partners."
Another model for a large-scale but cheap-to-implement loyalty coalition is I-Movo's Faleminderit scheme in Albania (Faleminderit translates as 'thankyou'). It's a relatively simple proposition, says Tymm. "Shop here, register your phone and get cash back."
Asda is unique among the top five supermarkets for not having any official loyalty scheme in place, but it could plug into reward schemes relatively easily without building a new one from scratch, says Tymm. "They are our second-biggest redeeming retailer with a PayPoint terminal in every store. They could implement something quite easily."
Loyalty in the future
Oldham believes loyalty schemes must provide shoppers with what they say they want, ie, clarity, simplicity, tangible rewards they understand, and a wide set of ways in which to spend them, to have a future.
"Shoppers want generous rewards, schemes that are easy to use and have scale where they can be widely used."
The challenge is to harness emerging technology to build on the classic 'spend and reward' model.
"Nectar is becoming more digital and we can identify and reward lots of different interactions," says Lips. "There are opportunities to reward people for testing things, bringing their own bags or writing a product review, for example. We will see loyalty programmes become much more engaging. We will see significantly more personalisation, using technology to differentiate what communication is sent out to different consumers."
Sainsbury's is already offering more personalised loyalty deals, adds Lips. "Instead of walking the aisles to see if the products you normally buy are for sale, we now show shoppers the 20 offers they normally buy. It's a complete eye-opener when they experience it."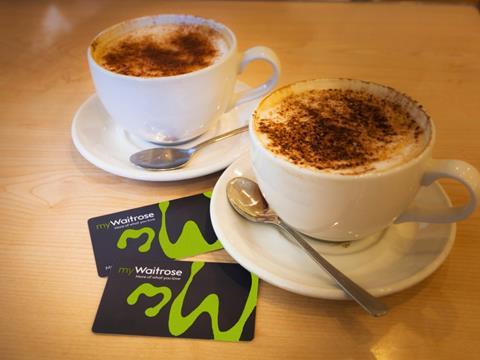 Tesco is also moving towards ever greater personalisation and richer offerings. Its smartphone-based 'digital Clubcard' is expected to launch this autumn, and has promised to build loyalty by helping shoppers find deals and offers across channels, as well as potentially bundling in music, book and film content into its loyalty offer.Other important characteristics are also emerging in the loyalty market place. Simplicity of use is an under-appreciated weapon in the loyalty armoury that will gain even greater importance. Amazon's One Click buying is a good example of the way embedding simplicity in transactions makes buyers more loyal. PayPal's mobile wallet system, which is increasingly being used on the high street as well as online, is another.
Loyalty schemes may also start to take on more game-like and social elements. Early examples include alerts notifications, such as Barclays SmartSpend service, which helps consumers find good deals or club together to get the best price, says Oldham.
Loyalty schemes could tie into the new generation of smartphone apps and consumer devices that track health and weight to broaden their reach and appeal with related offers, and by offering social and competitive elements around healthy eating, weight loss, fitness or cooking, says Lips.
This is something Tesco for one has already begun to explore. At a recent hackathon in Welling, Tesco staff created an app that allowed customers to understand more about healthy product alternatives in real time.
Playful goal setting and computer game-like features may proliferate, says Lips. "Over the coming few years we will see a lot of development into smart ways of making people more healthy, particularly around gamification," says Lips.
"Our research shows there's already competition among friends about who's smarter at earning Nectar points. We have already changed our sign-up process to make it more playful and are looking at goal-setting. So long as it's light touch, these features can be very effective."
Despite the exciting new directions loyalty schemes seem set to head in, however, their basic premise in which you earn points for rewards will remain, says Lips. "I don't think points will go away. If they did not exist you would have to invent them."
how to do loyalty on the cheap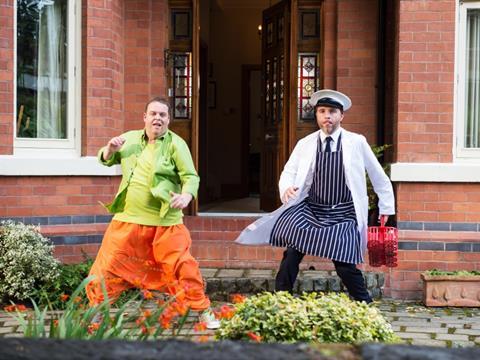 Cashback!: Quidco, MySupermarket and TopCashback are three of the biggest websites available, which work by offering people cashback to sign up to a service, like online grocery shopping. Retailers simply spend to advertise on the website.
Loyalli: As simple as it gets. Loyalli is a mobile app that functions in the same way as a loyalty stamp card, but on a smartphone, enabling retailers to crunch the numbers and analyse data. It's available for £149 for 12 months.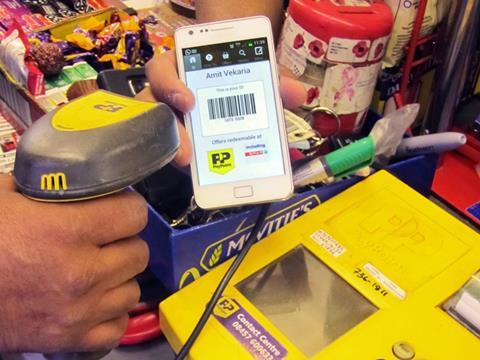 Shop Scan Save: A smartphone-based coupon app that can be used in any retailer with PayPoint, meaning it's available in more than 29,000 stores. It estimates about 145,000 people use the app. It's free to retailers.
I-Movo: Also available to PayPoint retailers, but also Epay payment networks, making up more than 32,000 outlets in the UK. I-Movo claims to be the market leader in mobile vouchers. Retailers require no new hardware or software.
Free coffee: Waitrose shoppers can enjoy a free coffee if they sign up for a MyWaitrose card, which has four million members. Waitrose sales are booming compared with the rest of the top five and MD Mark Price called the scheme "phenomenal."