Prime, Liquid Death, Feastables… a range of viral US brands have hit UK shelves to huge fanfare. So what's driving their success, and what can other brands do to appeal to Brits?
When new US energy drink Prime landed on our shores last October it caused a frenzy among shoppers and retailers alike.
Shoppers queued for hours outside Asda stores after it secured exclusive distribution and stock instantly ran out every time a new delivery came in. A black market soon developed, and Wakey Wines owner Mohammad Azar Nazir was banned from TikTok after he promoted the sale of Prime drinks for £100 a can in his Wakefield convenience store.
While the initial hysteria, outbreaks of violence and inflated prices appear to have eased off, as a wider rollout has ensued, Circana data shows sales of Prime are booming, reaching £107m in the total UK market in the year to 12 August 2023. Over half of that value (£58.2m) came from the last 12 weeks of sales – indicating shopper thirst for the drink is yet to be quenched.
But it's not the only viral US food and drink brand making waves in the UK. The likes of sparkling and flavoured water brand Liquid Death and 'healthier' chocolate brand Feastables, have recently launched in the UK, and there are plenty more US brands poised to make a splash
So, what's driving this fresh wave of US Imports? What's the secret of their success? And can it be sustained?
In the case of Prime it's certainly not your typical startup – and the hype around its UK launch was somewhat unprecedented. The energy drink debuted in the US in January 2022, launched by two heavyweight YouTube influencers, Logan Paul and KSI, who (at the time of writing) have a combined 47.7 million followers.
"The fact that it's American is by the by," says Chris Blythe, marketing specialist and owner of The Brand Nursery. "It's more something that's been driven by social media."
As Blythe points out, star power is a tried and tested way to drum up interest in a product. It's something Feastables and Liquid Death – which both hit shelves this summer – are also banking on.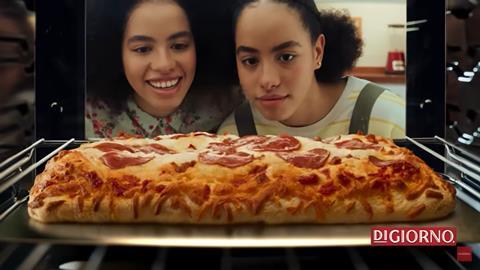 Feastables is the brainchild of YouTube star MrBeast (aka Jimmy Donaldson), who has a whopping 189 million followers . Like the Prime co-founders, Donaldson has leant heavily on his MrBeast persona to promote Feastables since its launch in January 2022.
He offered shoppers the chance to win over $1,000,000 in prizes, as well as the chance to visit his chocolate factory. Donaldson and Logan Paul even posted a video of them trying each other's brands – working together to build the excitement around both Feastables and Prime.
Liquid Death, meanwhile, has recruited a series of celebs for some bizarre collaborations. It launched a luxury enema kit with Blink-182 drummer Travis Barker, a skateboard infused with Tony Hawk's blood, and a candle in the shape of a severed hand, made by Martha Stewart.
"The fact it's American is by the by. It's more being driven by social media"

Chris Blythe, The Brand Nursery
According to Liquid Death CEO Mike Cessario, the stunts are far more effective for building brand awareness than traditional advertising. "People will literally pay to get rid of ads, and they definitely don't share ads with their friends on social media for free," he says.
"The best brands hold themselves to a higher bar and make true entertainment. That gets you free earned media, so you aren't paying for every eyeball."
Doing the groundwork stateside has put Liquid Death in a strong position for its entry into the UK, says Cessario. "The UK was our number-one overseas market for demand in terms of inbound traffic to the site and social DMs requesting us to launch there, so we knew our style of marketing and branding was already resonating."
But celebrity endorsement only goes so far. Ultimately, the product itself must deliver on taste to keep shoppers coming back. Blythe argues US brands launching in the UK need to offer better quality than the products already available, "simply because then they can command a price premium" as imported products are unlikely to be able to compete on value given higher costs, he explains.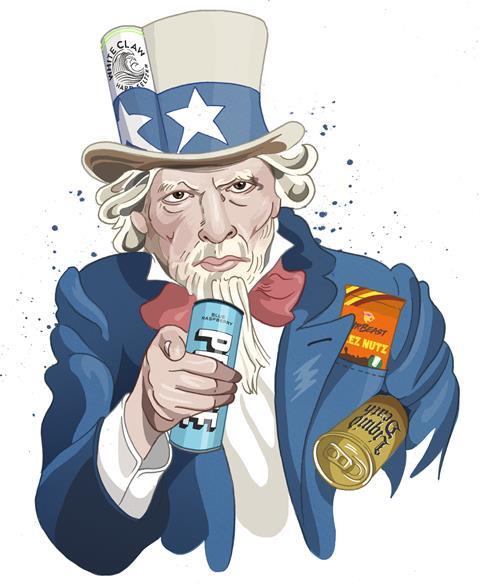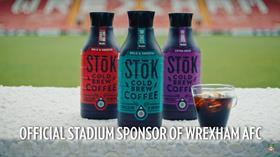 Catering to different tastes
Brands must also navigate a difference in shopper expectations. As Blythe points out, "American chocolate tastes different to British chocolate. Cadbury and Hershey's are very different."
This expectation gap could be why Feastables bars have had very mixed reviews on Asda's website. According to one shopper, the Original 60g bar (rsp: £2) is "very good". However, another claims it tastes like "the cheapest cooking chocolate you can buy".
Tim Rees, MD of Vita Coco EMEA, suggests there have been more notable examples of US drink launches in the UK compared with other categories due to our stricter regulations around specific ingredients. "Beverages usually have a simpler composition [than snacks]." Rees believes new imports must demonstrate a distinctive benefit to have longevity. Coca-Cola's failed UK launch of US bottled water brand Dasani in 2004 showed what can happen if a supplier fails to do this.
After marketing itself as "one of the purest waters around", Dasani – the leading bottled water brand in the US – was called out by the British media for selling treated south-east London tap water at 90p a pop. Its bottles were ultimately withdrawn from shelves for containing illegal levels of the carcinogen bromate.
A decade later, Coca-Cola successfully launched filtered Glacéau Smartwater in the UK, "which is exactly the same proposition [as Dasani]", according to Rees. The reason Smartwater was able to flourish was because Coca-Cola "started to own [its] filtered proposition [and communicate that] to consumers".
"They said: 'hey, we're a filtered water – and here's why filtered water is better for you than mineral water'."
Rees warns Liquid Death might face similar scrutiny to Dasani unless it can convince UK consumers of its benefits – especially as its 500ml cans have higher rsps (£1.99 to £2.49) than most competitors in bottled water.
"It's interesting they don't really lean into the sustainability proposition in the US," says Rees, suggesting the brand might want to reconsider this for the UK.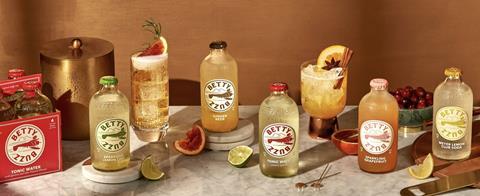 A one-size-fits-all approach to marketing certainly hasn't always paid off for US drinks brands. Take hard seltzer brand White Claw, which made its UK debut in summer 2020 to much fanfare, following its rampant success in the US. After three years on the market, it edged up just 2.9% to £7.5m in UK retail [NIQ 52 w/e 20 May 2023]. By contrast, it's worth $1.9bn in the US [Circana 52 w/e 18 June 2023].
"I think the term 'hard seltzer' is alien to the UK audience," says White Claw's UK marketing director Michael Dean, reflecting on the brand's modest performance. "We've got a lot of work to do in education."
To bridge the gap, White Claw pivoted to a "brand-first" strategy, which saw it tour UK music festivals and splash £2m on marketing this summer to drive trial and build familiarity among younger drinkers.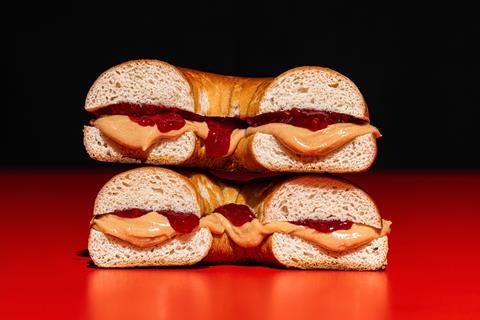 Convenience retailers cottoning on
Convenience retailers are also thinking about how they can make UK shoppers excited about US brands. Ajay Singh, who co-owns Premier Morley Desserts & Drinks in West Yorkshire, has introduced a dedicated fixture for imports, kitted out with bespoke signage featuring the US flag.
"We've invested a lot of money in it because we saw the potential," says Singh. Over the Christmas period, Singh claims to have cashed in "around £50k" on Prime alone, after selling the energy drinks at £9.99 each. "We were doing around £6k a week in American products, and are still going strong, doing around £5k a week. Takis crisps are also a really big seller for us," he adds, "even at £4.99 a bag – so we're making 60% to 70% profit on return."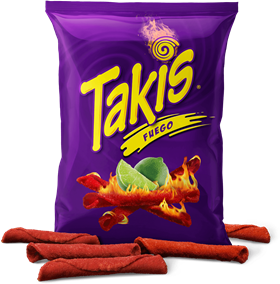 Singh keeps an eye on TikTok trends (and US brands stocked in other retailers) when making ranging decisions, stocking Van Holten's Pickle-in-a-Pouch SKUs earlier this year after millions of TikTok users took on the challenge of eating the salty snack, for example.
"One thing I'd suggest to retailers is if you're going to do an American section, make a big deal out of it," he adds. "Make some theatre, make sure the ranging is great and it's faced up, it's looking neat."
Putting in the groundwork can lead to higher basket spend. "When [consumers] shop that section, their basket spend is £20-£30 rather than a tenner, because they can get all the American products in one go – and it looks amazing."
But while convenience stores are making space for US brands, supermarkets are harder to crack. "In the old days, Tesco and Asda both had a large American fixture where they were looking for American-specific items," says Steve Pezzack, founder of American and world food brand importer GFT Retail.
"They decided to cancel those fixtures, so now the brands must really stand on their own merits. If you're bringing in a biscuit, you have to explain [to buyers] why it's as good as a UK-made biscuit."
Brexit has brought further logistical challenges. "There have been all these new regulations, so most companies that want to be trading within Europe must have a separate warehouse. So, some companies are importing containers for the UK market only and then importing containers for the European market."
Ingredients regulations and differing packaging requirements can also cause headaches for US brands.
"The American market is so huge (you've got 325 million consumers) that a lot of American companies don't really focus on exports. They'll say we don't mind working with you, but you have to take the American pack and size and put UK labels on it."
Pezzack encourages US brands to adapt their products to suit each market if they want to be successful overseas.
"I think a pretty good example is Reese's Peanut Butter Cups. When they came over to the UK, no one really knew about them and it was quite an expensive product. But European sales just kept growing , so they found a co-packer in Spain and started to make different size SKUs… now it's a multimillion-pound brand."
Brands that support steady growth over time are likely to be the ones with staying power, argues Brand Nursery's Blythe. "Just as Coca-Cola, Kellogg's and Heinz did over a century ago, brands need to spend a number of years building up credibility."
It's reached the point, he adds, where all three former US exports are now "so well established" that shoppers think of them as "quintessentially British".